Dreaming of a ride-or-die fan base but leaving your beauty blog on the back burner? Neglecting the power of strategic content could dim your brand's shine. ✨ We get it — building a beauty empire is no easy feat. And with so much on your plate, carving out time to start your own blog or brainstorm beauty blog post ideas can easily fall by the wayside.
Fortunately, we're ready to swoop in and save the day with some kick-ass beauty blog writing if you're ever feeling weighed down by the pressure. 🦸🏻
On the other hand, if you'd rather take the reins and craft your own blog posts, we're just as happy to feed you the blogging tips and inspo boost you need to master your beauty blog like a seasoned pro.
So where do you start? I've got three words for you: blog post ideas.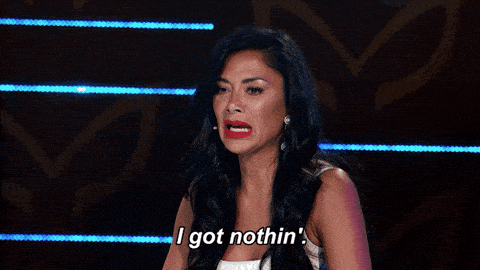 I know, I know – coming up with good beauty blog ideas can be as tricky as nailing Adele's iconic cat eye. And just like liquid eyeliner, the wrong content strategy can throw off your beauty brand's whole vibe. So today, we're taking the guesswork out of figuring out what you should write about and feeding you article inspiration on a shiny, silver platter.
From beauty tips and tutorials to product reviews and gift guides, here are 50+ beauty blog post ideas to level up your beauty biz and dominate the content game. We've rounded up our top picks from head to toe, categorized by beauty industry niche (skincare, makeup, nail, hair, general beauty topics, and more).
Happy beauty blogging!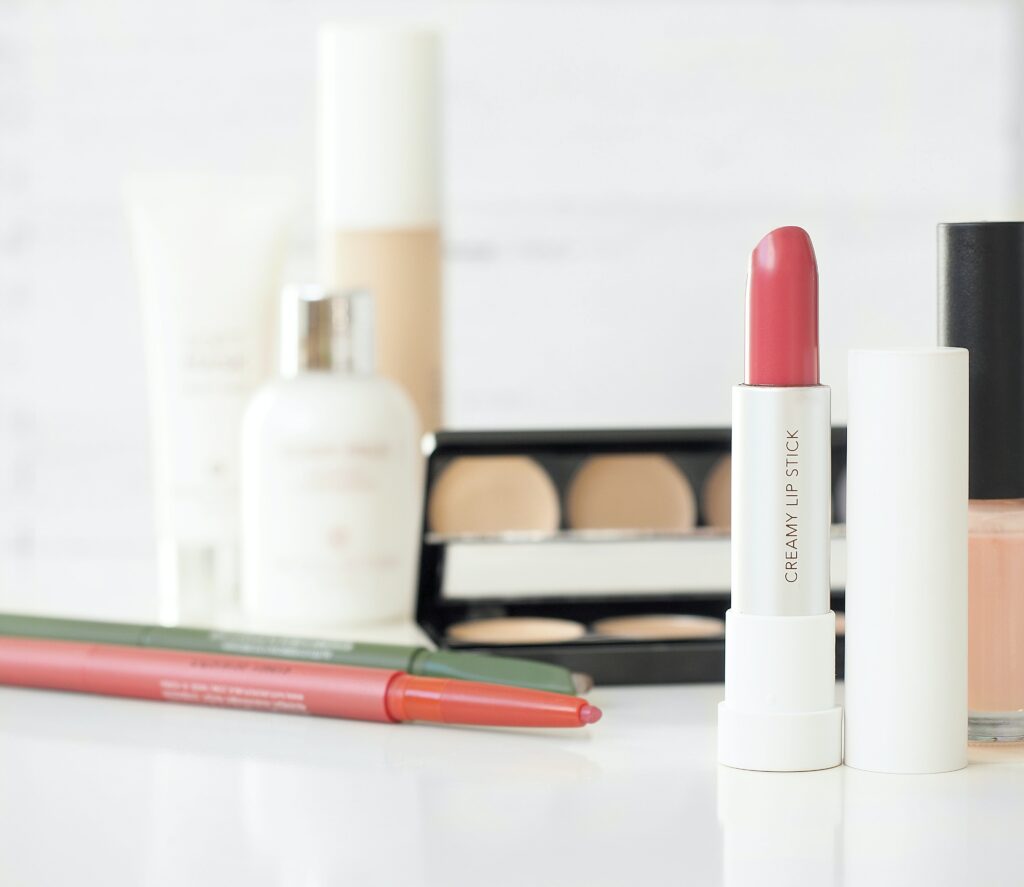 Skincare Blog Post Ideas
Beginner's Guide to Building a Skincare Routine
Use this article to provide step-by-step guidance on building a personalized skincare routine, and be sure to include product suggestions, skincare tips, and how to get the most use out of your skincare products.
Top X Foods for Healthy, Glowing Skin
Teach your readers about the best foods for supporting skin health, detailing how each helps contribute to a glowing complexion.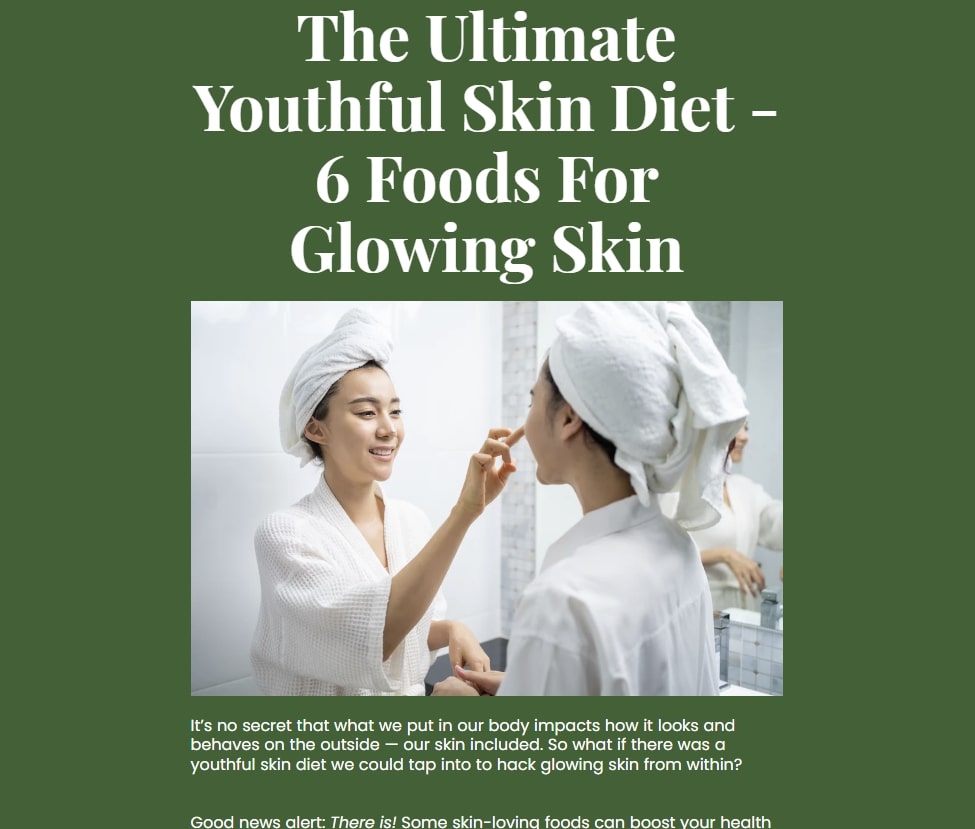 X Skincare Tips from Dermatologists/Estheticians
This article delivers expert skincare advice, product recommendations, and product usage tips from dermatologists and estheticians.
Ultimate Guide to Identifying Your Skin Type
Deliver a comprehensive guide teaching your audience how to identify their skin type (such as normal, dry, or oily skin, or combination skin), as well as skincare tips and products for their skin type.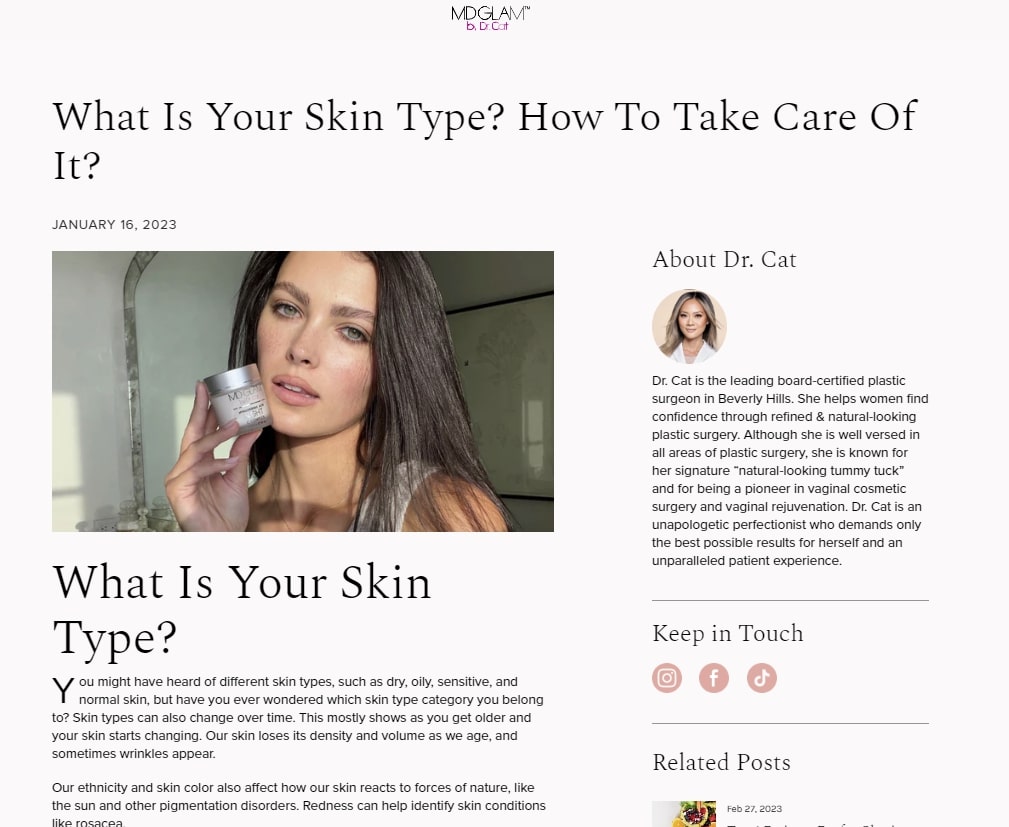 Science Behind Skincare: How Ingredients Work on Your Skin
In this blog post, dive into the chemistry of skincare ingredients and how they interact with skin by explaining it in an entertaining, digestible way.
X Tips for Dealing with Skin Conditions
Offer skincare advice and suggest products or helpful treatments for managing different skin conditions (such as acne-prone, eczema, rosacea, hyperpigmentation, etc.).
Top X Skincare Mistakes and How to Avoid Them
Highlight the biggest skincare mistakes people often make when it comes to caring for their skin and provide tips or alternative solutions on how to avoid making them.
Skincare Products for Different Skin Types: How to Customize Your Routine
Explore the best skincare products for different skin types and offer tips for tailoring their skincare routines according to their skin type.
How to Create Your Personal Morning Skincare Routine
Guide readers through the process of building an effective A.M. skincare routine, explaining why it's important and how it's different from an evening skincare routine.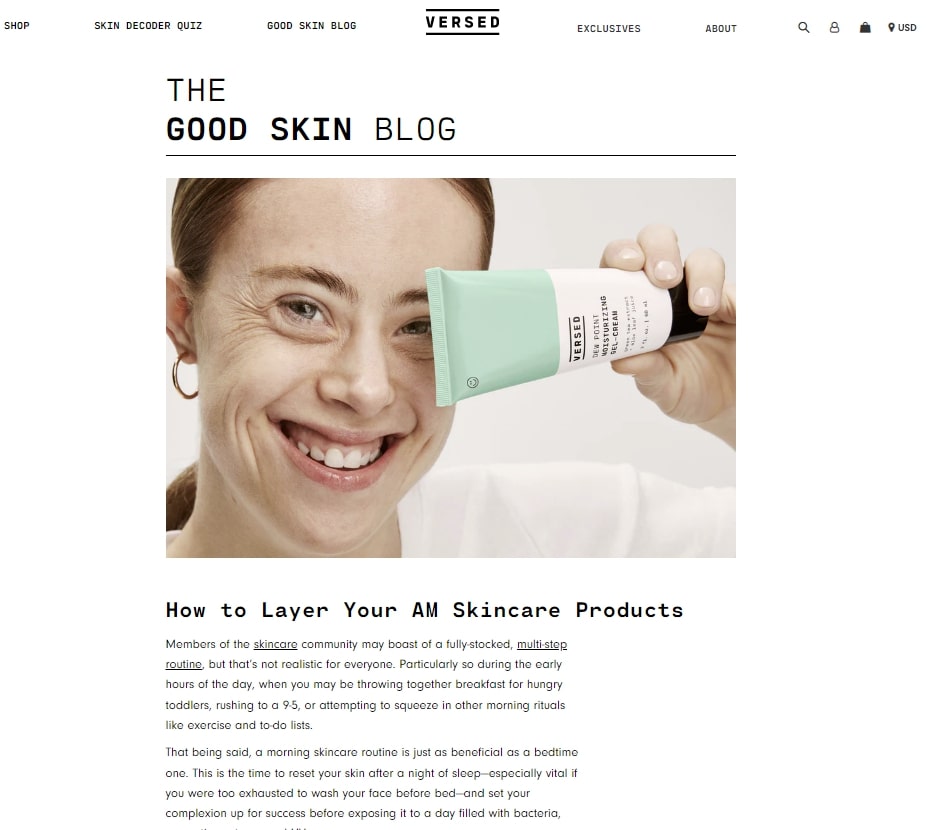 Skincare Myths Debunked: Separating Fact from Fiction
Use this blog post to address some of the most common skincare myths and provide evidence-based information to validate or debunk them.
Makeup Blog Post Ideas
Influencer-Recommended Product Reviews: Are They Worth the Hype?
In this article, review makeup products recommended by popular influencers or beauty bloggers and let readers know if they're as good as they claim.
X Makeup Tips for People with Glasses
Create a makeup tutorial or offer practical advice to help people with glasses apply everyday makeup.
Nailing the No Makeup-Makeup Look: A Step-by-Step Guide
Use this blog post to provide detailed instructions for achieving natural, fresh-faced makeup.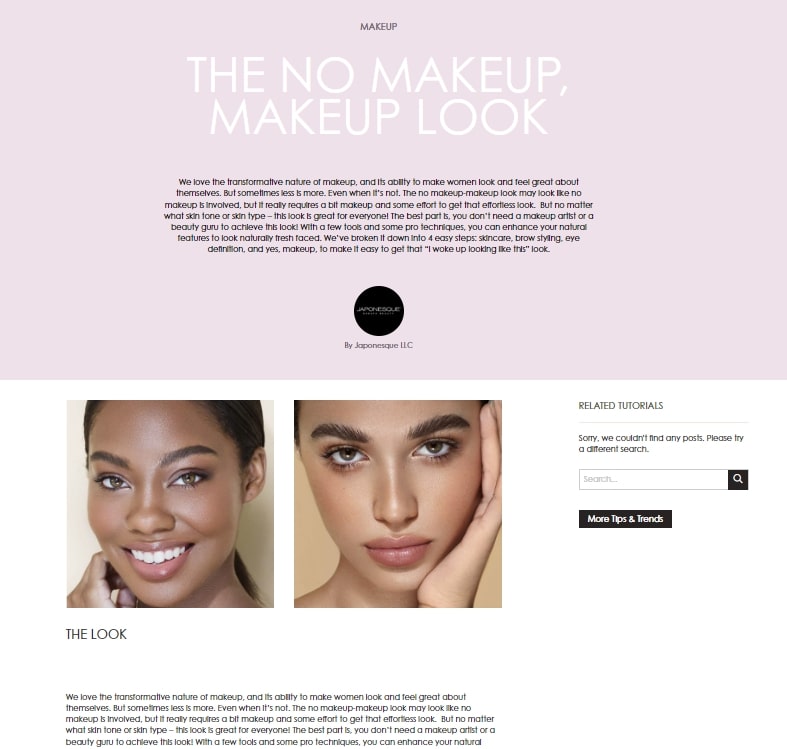 X Back-to-School Makeup Looks
Showcase or list makeup tutorials for school-friendly looks that are suitable for students or even teachers.
Reviewing Popular Celebrity Makeup Tutorials
In this article, try some of the most popular celebrity makeup routines and share your personal experience and feedback.
Top X Setting Sprays for Making Your Look Last Longer
Use this blog post to rate some of the best-performing setting sprays for helping your makeup last longer.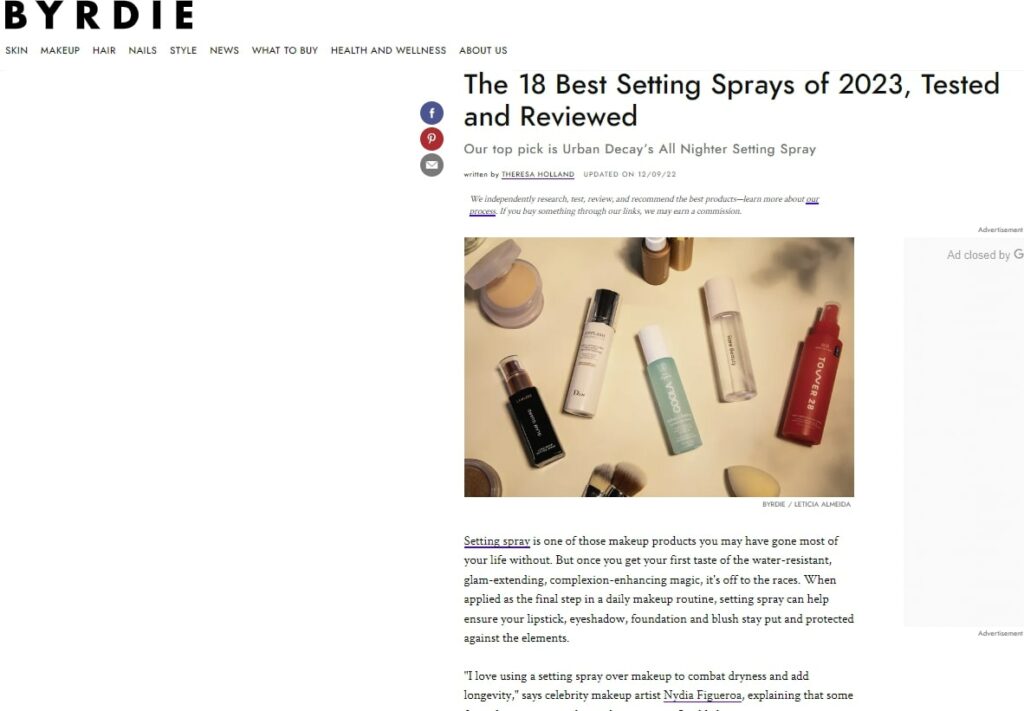 2023 Ultimate Makeup Wish List
Create a guide featuring popular makeup products, explaining their features and benefits. You can also use this as an opportunity to promote your own makeup collection, if applicable.
X Makeup Tips for Beginners: What You Need to Know
Provide essential advice to makeup newbies, covering topics like product recommendations, skin prep, application techniques, and so on.
Drugstore vs. High-End: X Makeup Product Comparisons
Compare and contrast drugstore makeup products against high-end brands, assessing their quality, performance, and value for the money.
How to Clean Your Makeup Brushes: A Step-by-Step Guide
In this article, break down the steps for cleaning and maintaining all the brushes in your makeup bag.
Nail Blog Post Ideas
Top X Nail Trends of the Season
Showcase the season's hottest nail trends, like popular nail art and designs, nail polish colors, nail care techniques, accessories, and more.
Nails and Health: What Your Nails Say About Your Well-Being
Explore the link between nail health and overall health by discussing how various abnormalities can be a sign of underlying wellness issues.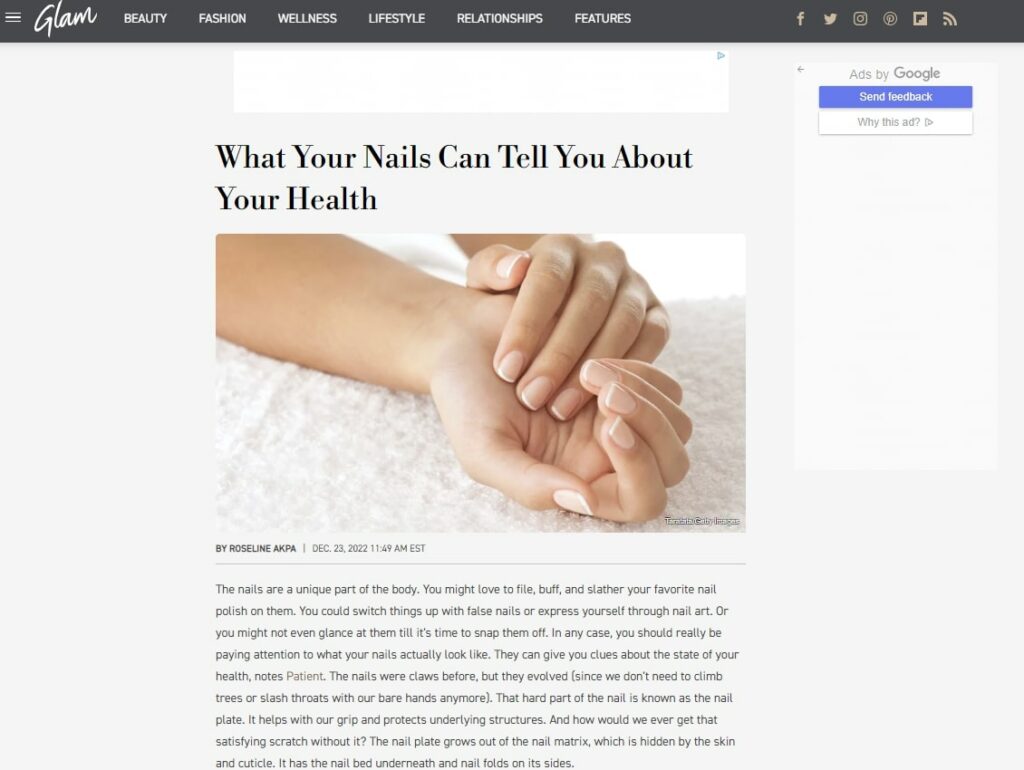 X Tips for a Long-Lasting Manicure
In this blog post, give readers practical advice and useful tips for extending the life of their nail polish.
Step-By-Step Guide for Removing Gel Polish/Acrylics at Home
Provide a comprehensive tutorial on removing gel polish or acrylic nails at home without damaging the natural nail.
Best X Nail Care Products for Strong, Healthy Nails
Format this article as a list of recommended nail care products for promoting nail strength and health.
Acrylic vs. Polygel: Which is Right for You?
Use this blog post to explain the differences between acrylics and polygel nail extensions to help readers determine the best technique.
X Easiest Nail Art Tutorials for Beginners
Provide a list of step-by-step nail art tutorials for cute, low-effort designs that readers can try at home.
High-End vs. Low-End Nail Polish: The Ultimate Showdown
Compare and contrast how high-end and low-end nail polish stack up against each other.
X Vegan, Cruelty-Free Nail Products
In this article, create a roundup of vegan, cruelty-free nail polish and nail care products.
How to Achieve a Salon-Quality Manicure at Home
Offer step-by-step instructions and pointers on how to achieve a professional-looking manicure at home.
Hair Beauty Blog Post Ideas
Step-by-Step Guide for a Perfect At-Home Blowout
Create a step-by-step guide for achieving a salon-quality blow-dry style at home.
Top X Products for Growing your Hair
Use this blog post to highlight different products (such as hair oils, serums, supplements, etc.) for promoting hair growth.
How to Choose the Right Hair Color for Your Skin Tone
Guide readers on selecting the best hair color according to their complexion.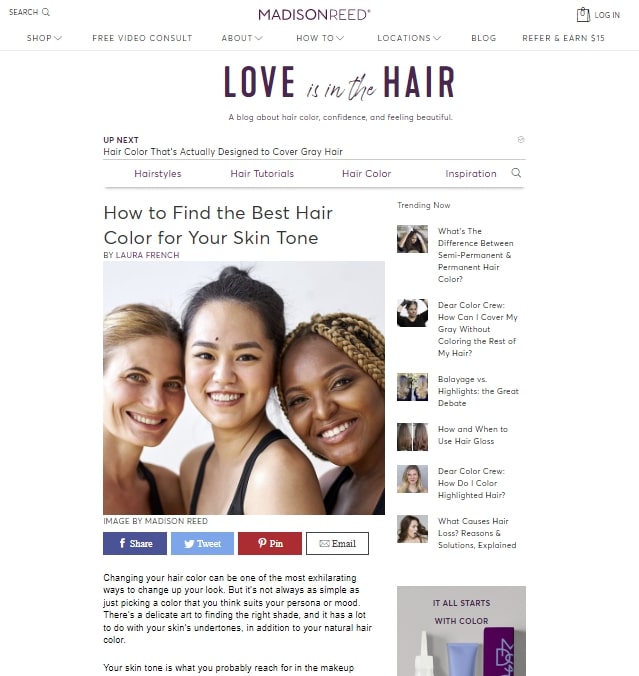 X Quick, Easy Hairstyles for Busy Mornings
In this article, provide a list of quick, no-fuss hair tutorials that you can do in a pinch.
Hair Care 101: X Tips for Strong, Healthy Locks
This blog post highlights some holy-grail tips for keeping hair strong and healthy.
Pro vs. Drugstore Hair Care: Is There a Difference?
Compare professional hair care products to lower-end products, exploring the pros and cons of each and whether they make a significant difference in your hair.
Chop, Chop: X Cute and Easy Short Hairstyles
In this article, showcase different hairstyles suitable for short hair, along with easy hair tutorials on how to recreate each.
Coping with Hair Loss: X Tips to Keep Your Confidence High
Provide tips or alternative hair loss solutions (like wigs, hair extensions, medication, hair oils, or treatments) for helping individuals cope with hair loss and maintain their confidence.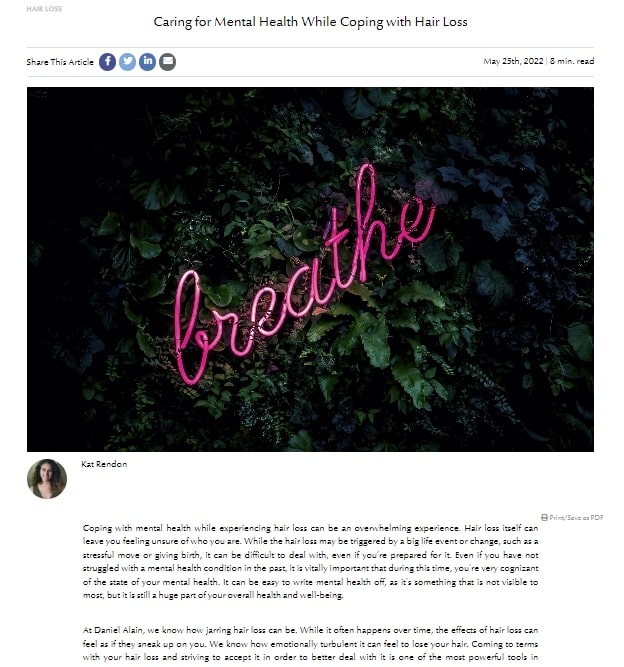 The Best Haircut for Your Face Shape
This article would discuss different face shapes and showcase haircut styles that best complement each.
X Best Styling Treatments for Low-Maintenance Hair
Break down some of the best styling treatments for minimizing the effort needed to maintain hair (such as keratin, perms, Brazilian blowouts, etc.).
General Beauty Blog Post Ideas and Beauty Topics
Viral Beauty Trends Round-Up: Which Live Up to the Hype?
This article discusses whether beauty products and makeup trends that have gone viral on social media are worth trying or skipping.
Reviewing the Best Celebrity or Influencer Beauty Routines
Put the most popular celebrity and influencer beauty routines to the test, and then share your honest review.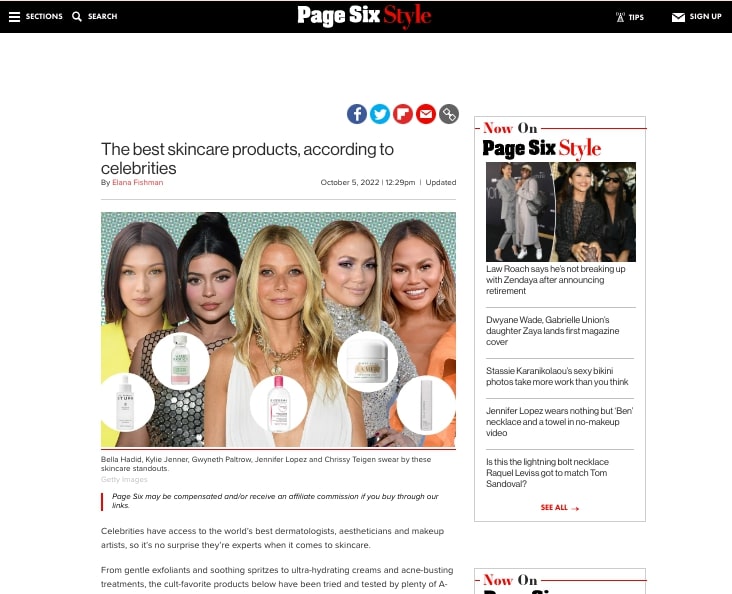 X Secrets the Beauty Industry Doesn't Want You to Know
Use this blog post as an opportunity to reveal insider knowledge and behind-the-scenes beauty secrets about the beauty industry or specific beauty products.
X Perfume Gift Ideas for Fragrance Buffs
Create a fragrance-based gift guide for people who love wearing and collecting perfumes or colognes.
Beauty on a Budget: How to Save Money on Beauty Products
Offer readers practical advice on how to purchase beauty products without spending too much money.
Top X Reasons to Try Minimalist Beauty
In this article, showcase the benefits of adopting a minimalist approach to beauty.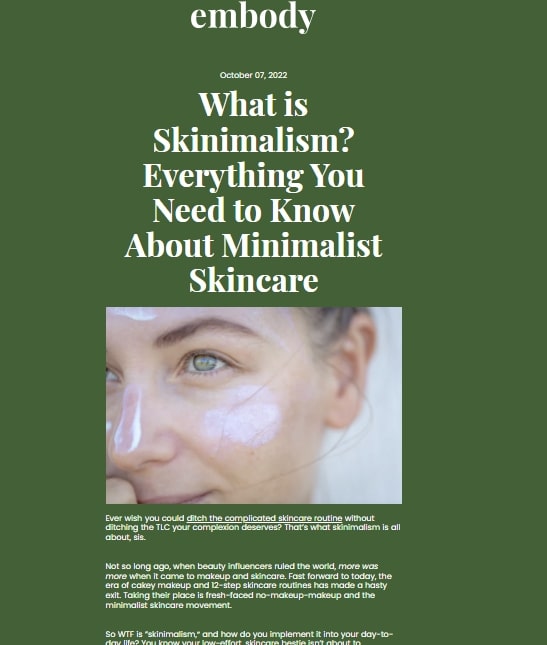 Beauty Advice from Around the World
Explore beauty tips and practices that are unique to different cultures and countries across the globe.
DIY Beauty: X Natural Alternatives to Store-Bought Products
Use this blog post to share DIY beauty trends and tips that readers can try at home.
X Best Beauty Subscription Boxes for Your Money
Review different beauty subscription boxes and let readers know which ones give them the most bang for their buck.
Affordable vs. High-End Beauty Brands – Does It Actually Matter?
In this article, provide a comparison between affordable and higher-end beauty products and discuss whether they're worth the splurge or not.
20+ More Beauty Post Topics to Get You Going!
Crave more beauty blog post ideas? Here are 20 more ideas to get the creative juices flowing.
Best X Beauty Tips for When You're Running Late
How To Write Engaging Content In the Beauty Niche
Top X Beauty Products We Can't Live Without
How Your Skincare Routine and Makeup Routine Go Hand-in-Hand
Beauty Rest: The Importance of Good Sleep for Glowing Skin
X Reasons SPF is the MVP in Your Skincare Collection
The Ultimate Beauty Gift Guide for a $100 Budget
X Post-Pandemic Beauty Trends That Are Here to Stay
How to Use Beauty to Cultivate Self-Love
X Gender-Neutral Perfume Gift Ideas Everyone Will Love
Vacay Ready: All the Tips for Travel-Friendly Beauty
X Makeup Storage Tips for Helping Your Products Last
How Aspiring Beauty Bloggers Land Their First Brand Deal
The Best Beauty Advice My Mom Ever Told Me
How to Choose a Signature Fragrance that Fits Your Vibe
X DIY Skincare Routine Using Ingredients from Your Kitchen
Holy-Grail Beauty Secrets for Every Age: 20s, 30s, 40s, and Beyond
X Benefits of Incorporating Mindfulness Into Your Beauty Routine
X Gorgeous Wedding Makeup Ideas for Saying "I Do"
Top X Reasons to Try Sustainable Beauty Brands
Would I Repurchase? – Reviewing My Empty Beauty Products
X Effective Ways to Monetize Your Love of Beauty
X LGBTQ+ Beauty Brands We're Obsessed With
Beauty Advice for Men: X Best Products for Facial Hair Care
What's in My Makeup Bag? X Makeup Essentials I Always Keep Close
Screen-Worthy Makeup Tips: X Celeb Beauty Secrets To Try at Home
Give Your Beauty Blog a Glow-Up with Lyon Content
…and there you have it, babe – 50+ show-stopping blog post ideas to give your beauty blog a running head start.
Go forth and slay.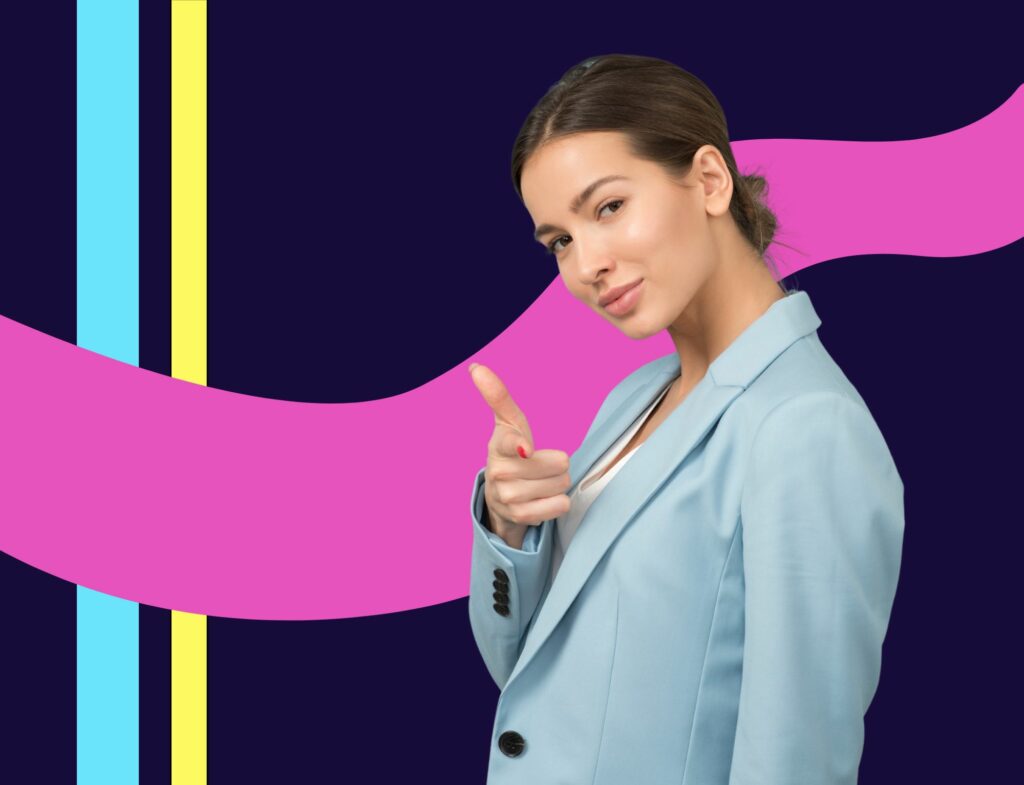 You've got a list to get you started, but let's be real: beauty blogging takes time, energy, and expertise. Rather focus all your attention on pioneering beauty innovations, and let a pro beauty content writing agency handle your blog strategy? Count us in!
Check out our case studies here to see how we've leveled up beauty brands just like yours.
Prefer to jump ahead? Get in touch so we can give your beauty blog a glow-up STAT!
Ready for a beauty blog glow-up?
Let's talk about driving serious ROI with our beauty blog writing services!
Frequently Asked Questions
Still, got questions? 🤔
…We've got answers! Just peep some of our FAQ below:
How do you write a beauty blog?
To start a beauty blog, you must hone in on your target audience. This will help you come up with relevant, engaging topics, and then you can get writing! Use the beauty blog post ideas and topics on this list to stimulate the creative juices. If you don't have the in-house marketing support to craft SEO-optimized beauty blog content on the regular, consider outsourcing to a beauty blog writing agency.
What are the topics in beauty?
When it comes to beauty blog topics – your imagination is your only limit. Topics in beauty blogs can cover:
Makeup
Skincare
Essential oils
Beauty tips
Haircare
Fragrances
Nail care
Mental health
& more!
What should I post about skincare?
In terms of a skincare blog, you can cover skincare tips, advice, ingredient education, product reviews, skin concerns and solutions, or personal experiences.
How do you write beauty content?
After picking your niche and defining your audience, you'll want to choose beauty blog ideas you know your audience wants to read about. Ultimately, you should write high-value, educational content that solves your audience's key pain points and provides the ultimate solution (your product or service). Then, after some strategizing, start with an outline and get writing.
How can I promote my skincare line?
As far as beauty blogging goes, you can use relevant, engaging, and visually appealing content to promote your skincare line. Beauty blog post ideas like product reviews and gift guides are a great place to start.
What should I post on a beauty blog?
You can post various types of content on your beauty blog, including product reviews, beauty, skincare, and makeup tutorials, hacks, tips, roundups, best-of's, and tricks, industry news, trends, and updates, interviews with experts, personal stories, and more. The sky's the limit in the exciting and topical beauty industry!

03/17/2023
Natalie is a beauty and lifestyle writer at Lyon Content, born and raised in sunny Miami, Florida. She's passionate about crafting personality-driven copy that helps brands build a ride-or-die following with their audiences! Like a true Cuban, she runs on XL cafe-con-leches and loves horror movies, houseplants, exploring new places, and snuggling up with her SO and fur babies.