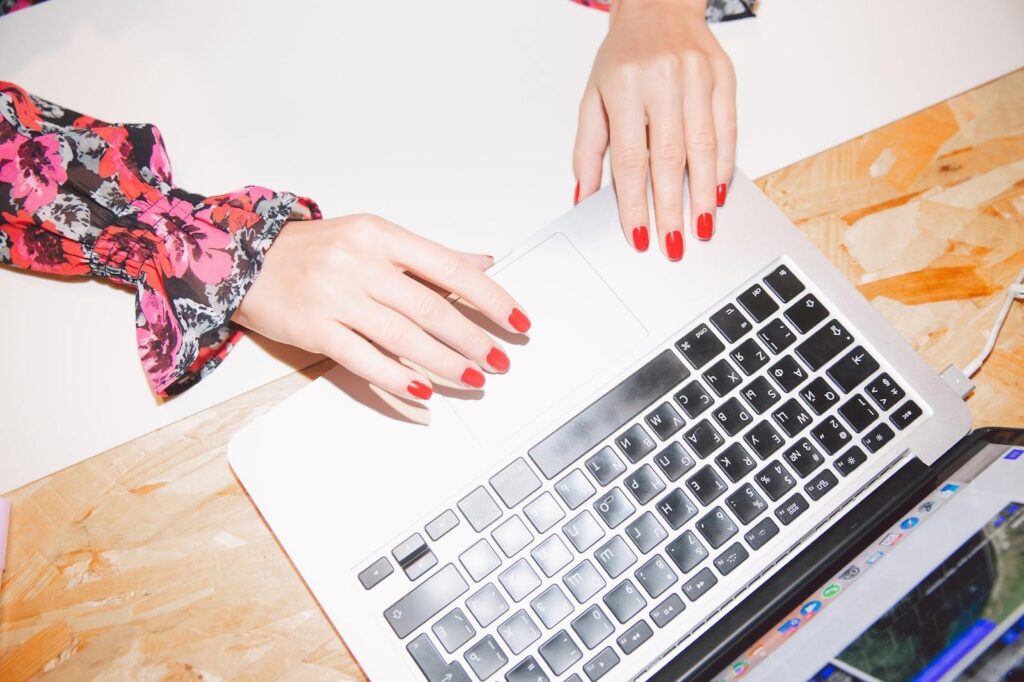 Tons of beauty brands get a blog going because it sounds like a good idea — but many don't quite understand what a game-changer beauty blog writing can be for amplifying their biz (not initially, anyway).
You see, blogs do so much more than just relay information or product updates.
Thoughtfully-crafted beauty blogs give your audience the content they crave and drive more traffic to your business — building a deeper connection with your customers, elevating brand visibility, establishing authority in the beauty niche, and getting your product or service in front of more eyeballs. Blog writing about the best skincare tips, beauty product roundups, and industry buzz will attract new visitors to your site. Once there, you can build trust with all of the value-rich, helpful content you've shared, making them more likely to convert into a customer.
When you find the secret sauce to beauty blogging, your biz gains a significant advantage over those that don't.
Perfecting that secret sauce, however, takes time, patience, and trial and error. And let's be honest, when it comes to building any business — time is money.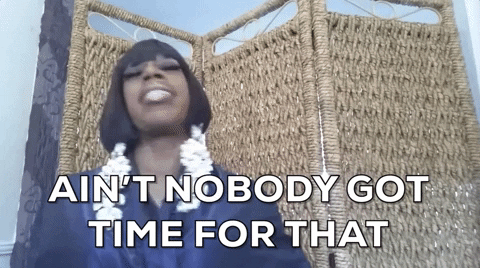 The good news? Not every beauty brand has fierce AF beauty content writers in their corner.
After almost a decade of mastering blog content, we've unlocked all the beauty blogging cheat codes to help you dominate the content game like a bonafide pro.
And you know we aren't about to gatekeep.
So sit back and take notes — today, we're breaking down our master formula for strategizing beauty blog writing and taking your content to the next level.
Let's start with the basics…
Beauty Brand Blog Writing 101: 6 Steps to Slay all Day
The beauty industry is a dynamic and ever-evolving space, with new trends and products emerging all the time. This makes beauty and skincare marketing a unique and challenging endeavor, as brands in this industry need to stay in the know to deliver valuable and relevant content to their audience.
Unlike blogging in other industries, beauty content writers must be able to adapt quickly and creatively to all these changes. And with so many brands vying for attention from the same audience, distinguishing yourself by offering fresh, unique perspectives and engaging, high-quality content is a must.
So what do you put in a beauty blog?
Here's our proven 6-step blueprint, complete with expert tips and insights, for leveling up your beauty brand's blogging game and optimizing your content.
1. Know Your People
First things first — how do you write a beauty blog if you don't know anything about your customers?
Knowing your audience is key to optimizing new beauty blog content. The more you know about what they like, dislike, their problems, etc., the more insight you have to craft content that resonates with them.
But how do you actually get to know them? Here are some of our go-to ways for narrowing down target audiences:
Survey your customers
What better way to gauge your audience's wants and needs than by asking them directly? Use online questionnaires or email surveys to get feedback straight from the source. Not only does this feed you fresh beauty blog post ideas, but it also gives you invaluable insight for improving your product/service offerings.
Conduct market demographic research
Market demographic research analyzes a set of characteristics pertaining to groups of people and populations. This helps paint a picture of what your ideal customer looks like, as well as their paint points and what they look for in a beauty brand. This is ideal for creating kick-ass brand messaging and beauty blogging content that resonates with them, addresses those specific pain points, and highlights how your brand is the answer to their wants and needs.
Try A/B Testing
A/B testing (or split testing) compares two versions of the same product or service and gauges which performs better. A sample group is randomly assigned either product-A or product-B and then reports their experience. This allows you to make data-driven decisions and optimize your beauty products, and in turn, flip the switch on your beauty blog writing strategy.
Harness the power of social media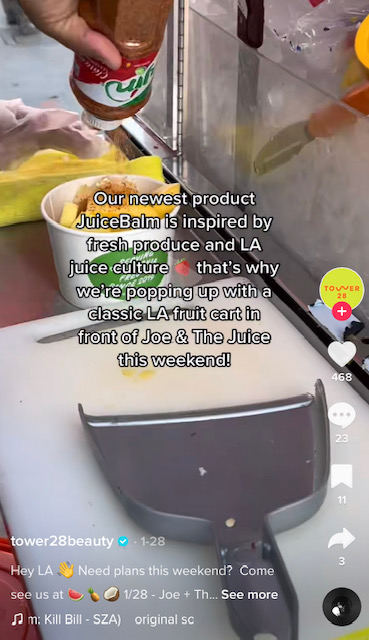 Some of the best beauty blog ideas for brands come from social media. According to research, 70% of beauty product purchases are influenced by social media content. In other words, it's never been more important for beauty brands to solidify their online presence.
Not only should you strive for killer social media copywriting, but engaging with your followers is an amazing way to deepen connections and gather insight from them directly. This not only feels a bit more authentic than traditional customer surveys but is perfect for giving you fresh, relevant beauty topics to write about.
2. Peep the Competition
One way to make sure you stay ahead of the game? Lurk on your competitors.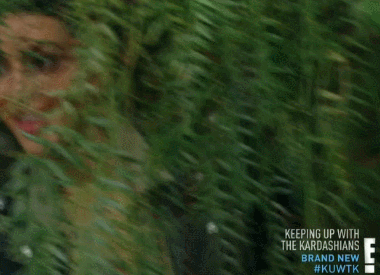 Our pack leader, Christina Lyon, weighs in:
"Researching what competitors are blogging about can inspire new content ideas while also identifying content gaps. To get the creative juices flowing, observe what topics are being covered. Then analyze how you can cover those topics better and in a more comprehensive, informative way."
Christina suggests brainstorming what you can add to the conversation.
"Can you take a unique angle to cover the same beauty blog ideas? What topics are they missing? This is a great place to start because it means your content will be more niche, less competitive, and rank you higher on SERPs."
The bottom line: By peeping game on what other beauty brand bloggers are up to, you can take note of what they're talking about and find ways to do it even better.
3. Write Fabulous, Authentic Copy
Writing kick-ass, authentic copy isn't just a way to deliver value to your audience. Google rewards beauty websites with Expertise, Authority, and Trust (E-A-T) by ranking them higher in search results — so authentic human-written copy that's both informative and entertaining is an absolute must.
But how do you write beauty content that offers both value and authenticity?
Our founder, Christina, believes the best blog post ideas stem from a blend of data with trending news and buzz topics relevant to your audience. She's adamant that it takes more than regurgitating competitor content, or worse — using AI, which can result in lower quality, bland, and soul-less content that can, in turn, hurt your brand and credibility.
She stresses the importance of having both strong cornerstone SEO content and a unique, authentic writing style. At the end of the day, consumers want personality and realness, not generic how-tos or beauty tips.
"Don't forget to be authentic and unique. The best branded beauty blogs have flair and personality that shines through in their copywriting; so keep it real, human, and interesting."
So don't be afraid to take a strong stance or spread awareness about a social cause. Let your audience feel your brand's personality shine through in your beauty blog writing — that's your edge. 
And if you're struggling to convey your edge into words that resonate with your target audience, partner with an expert beauty or skincare content writer to hit the mark every time.
4. Don't Skimp on Search Engine Optimization (SEO)
Optimizing your content with solid SEO is vital for taking your beauty blogging to the next level. This involves using high-visibility keywords, clear headings, descriptive metadata, alt text for images, and both internal and external linking. A supercharged keyword strategy involves going after mid- to high-volume keywords with low competition.
Utilizing tools like Yoast for WordPress can streamline the process for on-page optimization, while keyword and SEO tools like Ahrefs or Semrush can help out with the research and strategy.
Better yet — hire a professional content writing service to handle it all for you.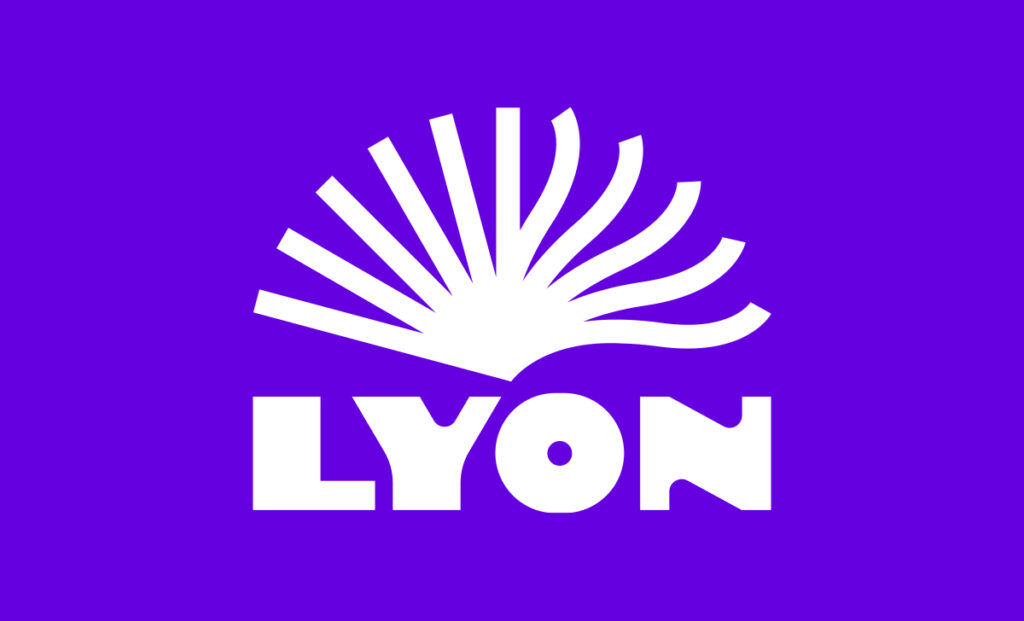 Ready for a content glow-up?
Let's talk about driving serious ROI with our beauty blog writing services!
You've got to stay consistent, though. According to Christina, beauty brands must "regularly publish new, relevant content to stay on Google's radar and see optimal results."
Blog content should be evergreen, but to make every post go the distance, she recommends revisiting older published content to re-optimize and update outdated information.
By putting effort into on-page SEO, your beauty blog writing will have a better chance of ranking higher and reaching your target audience.
But there is a fine balance — Christina warns not to get too hung-up on an exclusively SEO-driven approach either.
"I often see beauty brands writing exclusively SEO-driven content, which is great for boosting traffic, but remember that you're not writing content for search engines — you're writing for humans. Authentic content should always be the top priority."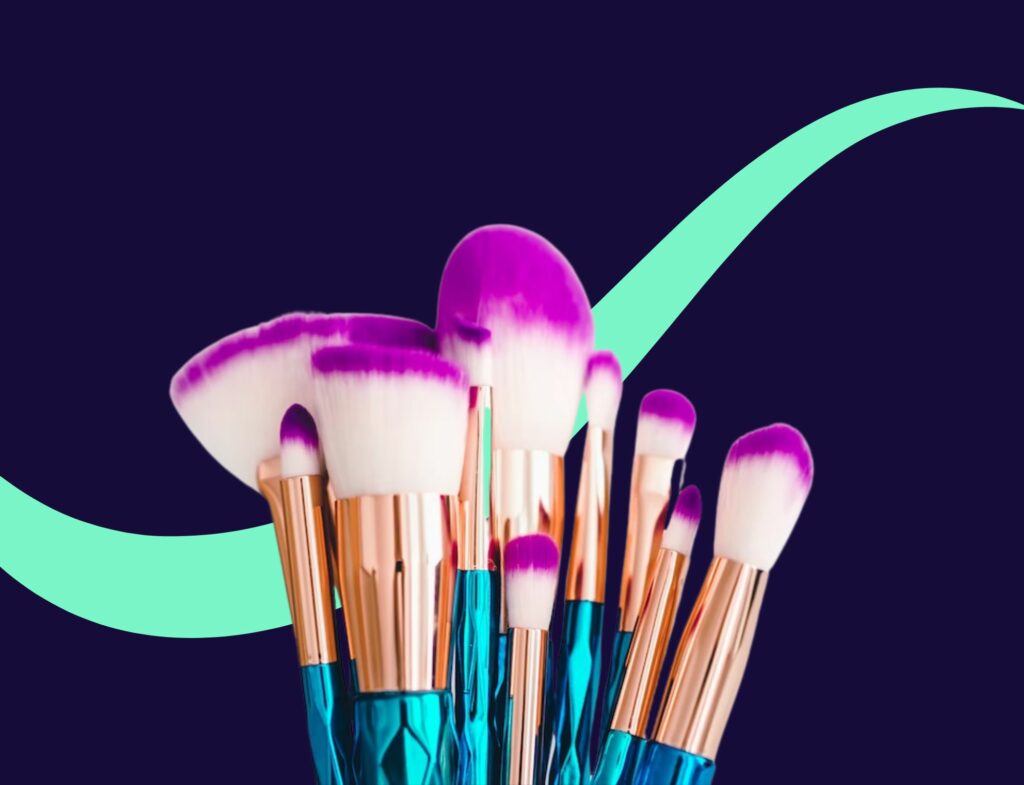 5.Include Stunning Imagery
Implementing the best tips to find beauty content inspiration and connecting with your audience is monumental, but you want to take it a step farther. Visuals make just as big an impact on your blog posts.
Consumers today are obsessed with aesthetics. One way to make your beauty blogging stand out is to incorporate curated, branded imagery featuring influencers or Instagram posts. This adds a personal touch to your content, making it feel more authentically YOU.
Don't have the budget for a photoshoot? No biggie! With a few edits on Canva, you can freshen up stock photos and make them uniquely yours — no pro membership required.
Whether through colorful graphics or eye-catching product shots, incorporating beautiful images into your content will make it more visually appealing and help break up the text — making it easier for your readers to digest.
Here are a couple of beauty blog examples from recent clients that use unique, aesthetic brand imagery to break up their copy and paint a picture of their written content: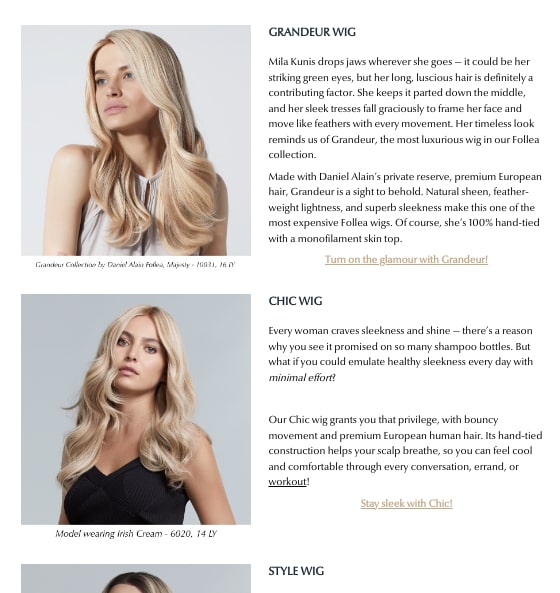 Isn't that much more visually appealing than walls of text? *chef's kiss*
6. Edit, Publish, & Watch the Magic Happen
Ready to hit 'publish' on that first beauty blog post? Before you send that epic content flying through cyberspace, don't forget your final, most crucial step: editing!
After all, the last thing you want is typos, factual errors, and bad grammar diminishing your brand's authority and credibility, right? Eek!
To ensure your content is polished and error-free, hire a professional editor or run your content through Grammarly, which also features a plagiarism checker.
Why's that important?
Plagiarism checkers ensure originality in your work and help you avoid any potential copyright issues. And always be wary of using AI – while it might seem like a good idea, AI often regurgitates content from other sites, and Google will penalize you for duplicate content.
So, before you hit publish, give your beauty blog writing a solid edit to ensure it's flawless, engaging, and truly represents the beauty of your brand!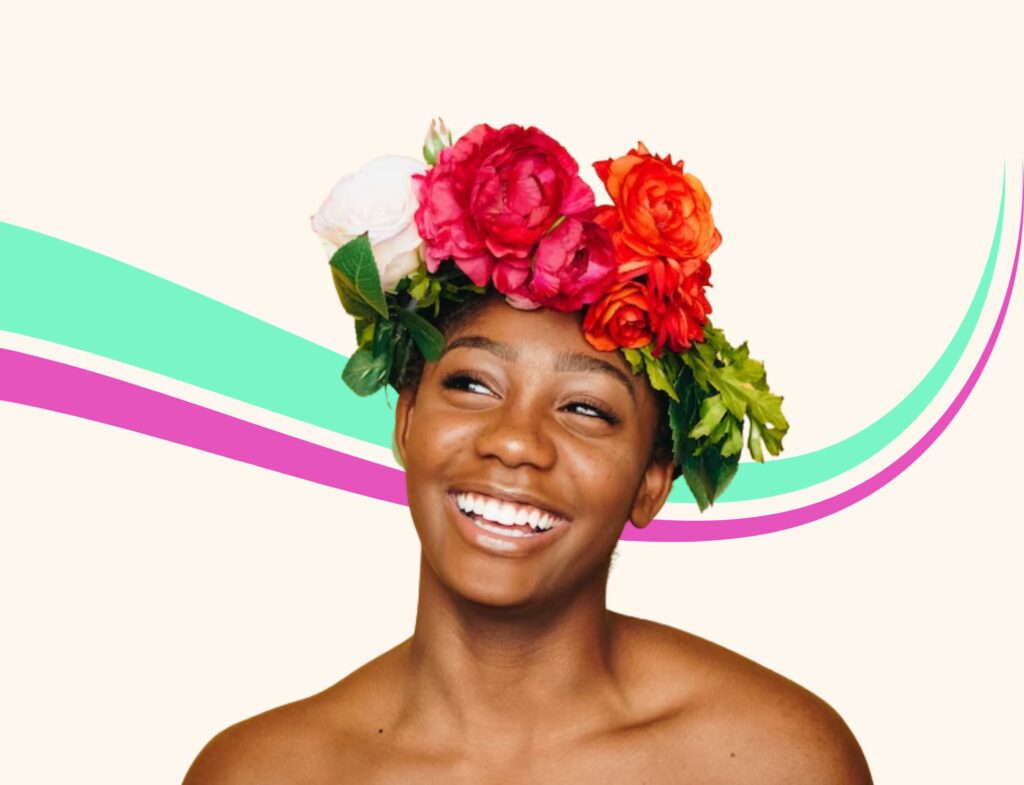 Create Content that Roars with Lyon Content!
Like our founder always says, don't get so caught up on the numbers — not at first, anyway.
Tracking blog traffic and conversation data to pivot your content strategy is definitely important. But it all comes down to creating content that resonates with your target audience and keeps them engaged — that's where authenticity and realness come into play.
Stick to our 6-step formula, and your beauty blog writing strategy will be set on a path to success. And if you'd rather sit back and watch the content magic happen, our beauty content writing services can do the heavy lifting for you. After all, when you find the perfect beauty blog writer for hire, it'll give you #MoreTimeToBuildYourBeautyEmpire. 💅
Ready to give your beauty brand a glow-up? Level up your beauty content game with Lyon Content!

02/09/2023
Natalie is a beauty and lifestyle writer at Lyon Content, born and raised in sunny Miami, Florida. She's passionate about crafting personality-driven copy that helps brands build a ride-or-die following with their audiences! Like a true Cuban, she runs on XL cafe-con-leches and loves horror movies, houseplants, exploring new places, and snuggling up with her SO and fur babies.