What's happening with the latest beauty industry news and trends? A monthly skim through Vogue's newsletter might reveal some updates, but you need to keep your finger on the pulse and stay on top of the latest trends and news in beauty. Why? Because that's how you stay relevant and connected to your target audience. Otherwise… you risk, well, everything.
This pertains to all beauty, wellness, and health companies, from startups to mega-brands. No matter how slammin' your content game is, all beauty companies need audience insights, market research, and beauty industry news to inform their content strategy and ensure they understand the current landscape.
And when you do? You'll create more targeted content that's better received by your lovely audience. The reward? More brand loyalty, sales, and cult followings.
At Lyon Content, the beauty industry is our world and expertise. We've helped beauty brands and e-commerce stores like yours slay their niche with relevant, topical, trendy beauty content.
Naturally, we went down the rabbit hole and mined the latest trends, changes, and strategies to keep your business (and content) sharp and savvy in 2023.
Ready to dive in? First thing's first: what are the current trends in the beauty industry right now?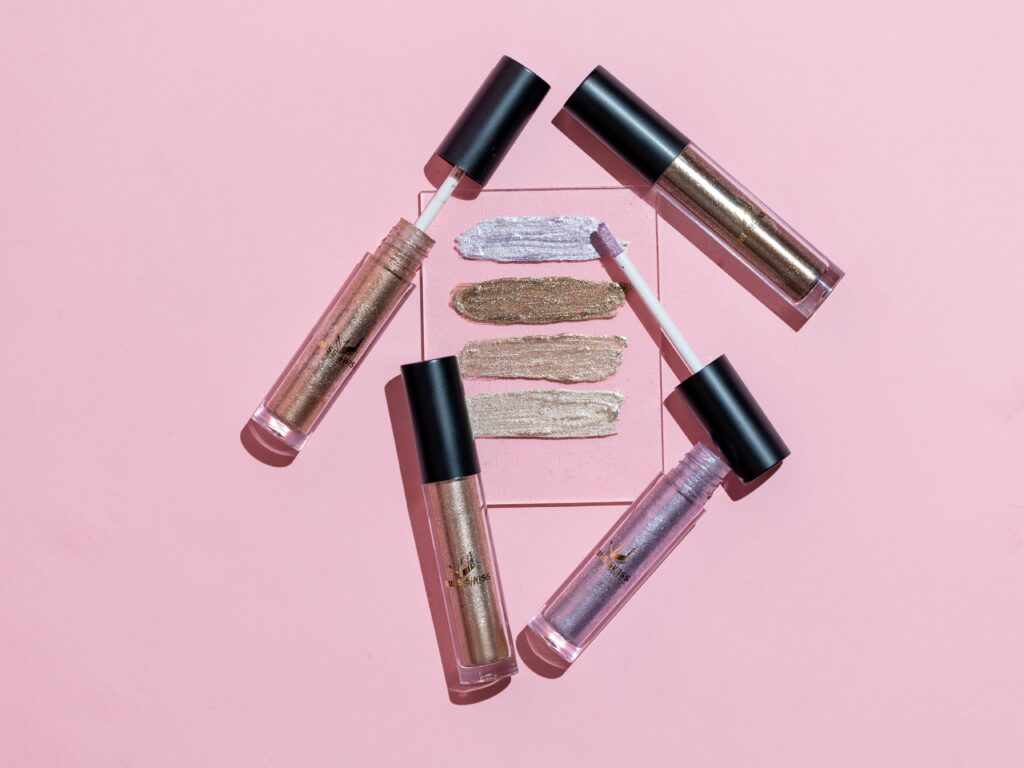 What's trending in beauty in 2023?
Despite a looming recession, beauty e-commerce trends and forecasts point toward more mission-driven campaigns and personalized content. That means that brands need to get savvy with their marketing budgets and shift the focus from selling to participating in the narratives and discussions relevant to their audience.
What is in demand in the beauty industry? More transparency, authenticity, and humanity. Whether you sell personal care products, luxury cosmetics, wellness tech, beauty, or skincare products, you'll need to take a proactive, methodical approach to stay on your audience's radar. Keep reading as we spill the deets.
1. Personalized products and content are the standard
Today's beauty buyers crave more personalization in the buying journey. Say your audience is women in their 30s and 40s — how do you speak to them on a personal level?
Step one? Audience research, according to our founder and beauty industry pro, Christina Lyon.
"Be a fly on the wall of your audience and your competitors' audience. Look for the evolving narratives discussed on social platforms like TikTok and Instagram, as well as forums like Quora and Reddit."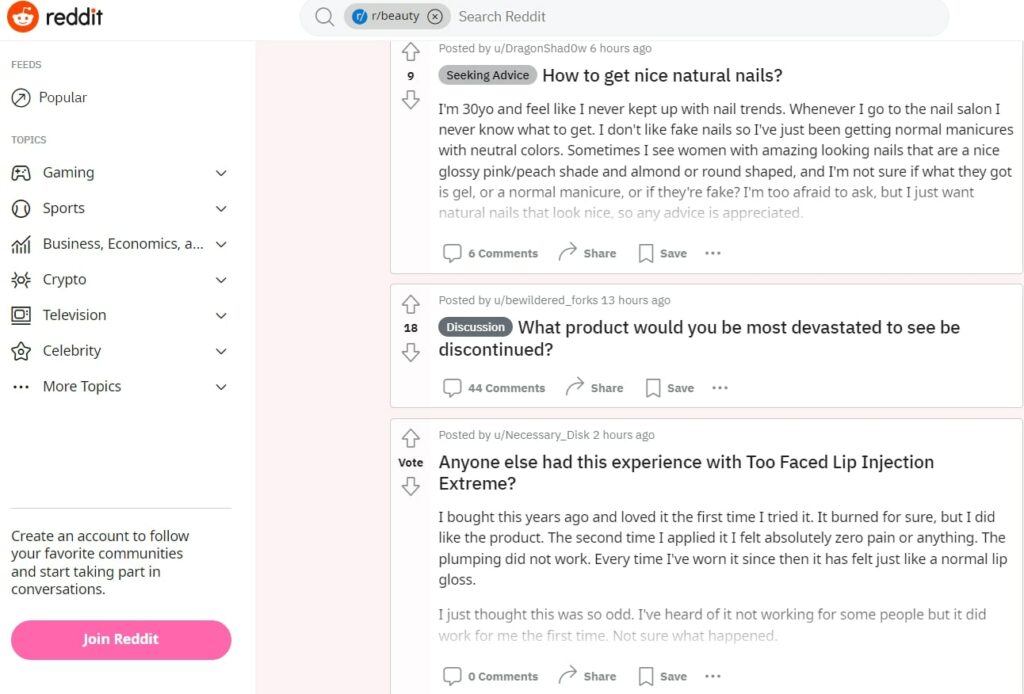 "Look for patterns in consumer feedback and preferences, and opportunities for how to use this feedback to inform your content strategy," says Christina.
For example, searching beauty threads on Reddit shows you popular and trending discussions, such as how to get nice natural nails, what products people would be devastated to see discontinued, and an experience about Too Faced Lip Injection Extreme.
If you're a nail salon or nail beauty brand, you could:
Whip up a blog post about the best tips for natural nails
Then break the post down into social media posts and…
Write a newsletter series all about this one topic
Bam, you just created a whole batch of helpful content completely personalized to your target audience. Now you can share that content across multiple mediums to deepen the connection.
Can't you just apply market research to generate audience insights?
Sure, but you might miss out on a seriously rich resource right at your fingertips: your customers.
For example, you could run a lead-generation campaign where you offer a free eBook or resource in exchange for customer emails. With these new subscribers, you'll get pertinent info like their location, skin type, buying values, age, and more. Then, you can use that info to personalize their experience.
Sephora's birthday gift is a fab example.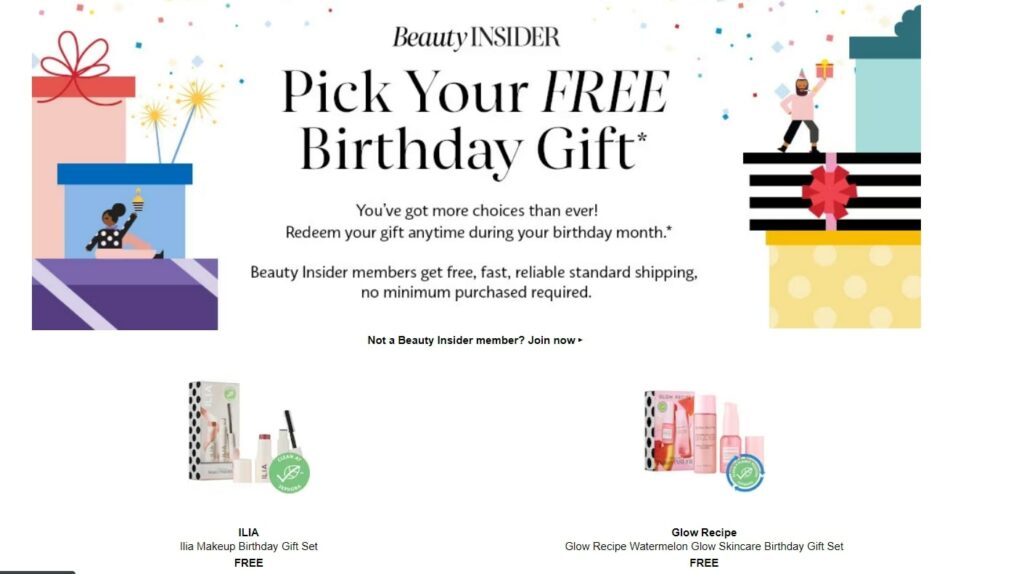 Customers feel appreciated on their birthday, and you give them the freedom to choose their free product.
"For me? You shouldn't have." 😊
For beauty industry trends in 2023, customers expect the extra mile and personalization.
Salesforce's 2022 State of the Connected Customer Report found that 56% of customers expect personalized offers, while 62% expect companies to anticipate their needs.
Still, you don't have to give birthday gifts to get personal in your content strategy.
Emma Spagnulo, former McKinsey partner, adds that quizzes are a great digital element for personalizing the customer experience:
"It's a fun way to engage the consumer and to create a product for them that they feel is uniquely theirs. In some cases, there are six formulas and you take a quiz that pops out the best formula for you. There are other cases where it truly is a very personalized product. This trend has been successful in marketing for years now, and I think we'll see it continue."
Forever Beaumore, a leader in collagen beauty products, perfects this method with their Routine Finder Quiz: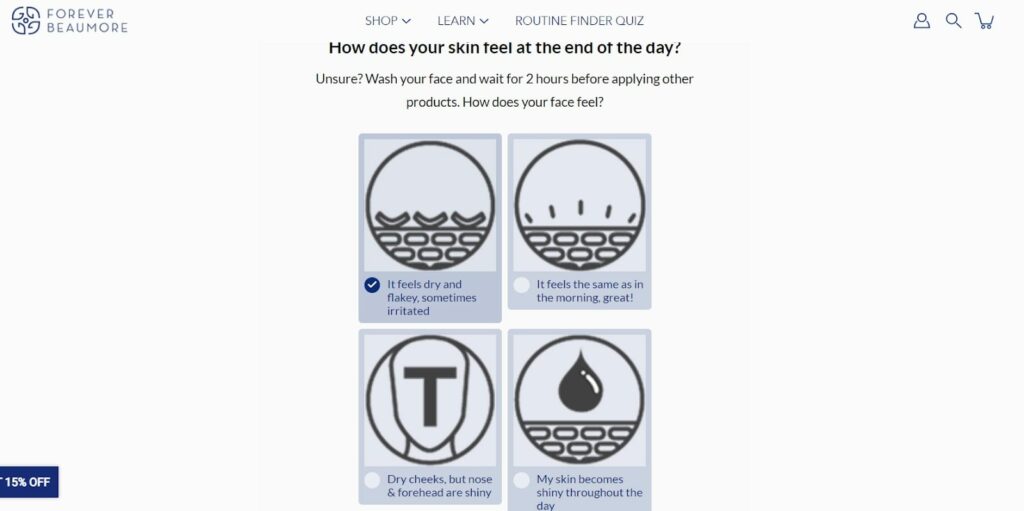 This easy, quick quiz takes you through a series of personal questions about your environment and skin type, promising an email with product recommendations tailored to each quiz taker's unique circumstances and skincare needs.
Plus, the web interface is clean and the user experience is effortless.
This personalization is also necessary for beauty brands that provide more in-person consultation services as well.
"I conduct an in-house skin consultation with the help of a skin scanning machine," says Kerri Ryan, founder of Brow N Beauty in Clonmel, Ireland. "It targets different zones of the face, picking up pigmentation, acne, age spots, premature aging, oil content levels, blackheads, and wrinkle depth. Then, we create tailored, bespoke facial treatments that target a client's specific needs."
Personalization? Check. Next stop for beauty industry news: authenticity.
2. Social selling is more relatable and authentic
You might sell the baddest blush and bronzer on the block. We know it; you know it — but does your audience know it?
Why tell them it's amazing when you can show them?
Your in-house marketer's bi-monthly blog article won't suffice. You need to go deeper to show your audience that you're authentic and relatable. But how?
If you're wondering how social media is changing the beauty industry, here's your answer: social selling.
Think of it this way: the bronzer market will be worth nearly $36 billion by 2030. We're just talking about bronzer. How big is the beauty industry? It's worth about $571 billion. But alongside that cash cow are products that simply don't work.
Which beckons the question: Is the beauty industry oversaturated? And what is the biggest problem for the beauty industry, anyway? Any beauty brand that has ever launched a new product will tell you that competition is the biggest hurdle they face.
You're competing for keywords and rankings with thousands of other beauty retailers.
The thing is, customers are aware of the competition, too. They're disappointed with the surplus of big promises, ineffective, and let's be honest, downright sh*tty beauty products on the market.
"Consumers will have no tolerance to spend money on products that don't work, so emphasizing and proving beyond doubt that your products deliver great performance is more crucial than ever," says Kristof Neirynck, chief marketing officer at Avon.
The solution?
You need to get personal.
Wine and dine your audience with honest messaging, product value, and performance.
And we're not just talking about zippy slogans and catchy ad copy. You need to pull out the receipts, aka the social proof that your product works well and why it's worth the price.
Your audience might believe you with enough product videos and testimonials.
But they won't believe you as much as they trust influencers they already follow on Instagram.
Don't get us wrong; celebrities still bring beauty brands millions with their faces on the label. Keira Knightley promises Chanel's value with every brooding headshot and glamorous shoot.
Still, customers want to imagine themselves wearing the product, and an influencer is a more relatable sell than a celebrity these days.
Juice Beauty does a stellar job promoting their Vitamin C Serum with their affiliate partner @beautybymathu.
Mathusha Thurairajasingam is a Tamil-Canadian beauty influencer based in Montreal, Quebec. She has 226K Instagram followers and 75K on TikTok.
Her skin isn't airbrushed or filtered.
She talks like a real person because she is a real person. She demonstrates the product well, and helps Juice Beauty's audience imagine themselves using it, too.
So, what's different about Mathusha showcasing the product versus a Juice Beauty model or rep?
She's a makeup artist with experience in customer service. She studied finance at Concordia.
She's a lot like the 20- to 30-somethings shopping for Juice Beauty's products, and people trust her opinion. She's a fantastic representative of Juice Beauty's target audience.
We see this from the 65% of beauty customers who use influencer reviews as inspo for buying products.
While video-centric social media tools like TikTok and Instagram link tons of beauty brands with their audiences, it's also vital to examine your own customers to know if they're hanging out elsewhere.
"I provide more upscale aesthetic services and sell luxury skincare products from suppliers," says Kerri Ryan. "My audience is older women, often higher-income. They're not on TikTok; they're on Facebook."
And don't forget to target local customers, too, especially if you're a brick-and-mortar beauty brand, like Kerri's.
"I also put a serious emphasis on my in-person experience because many of my clients come from local referrals in our community," Kerri Ryan continues, "The treatments speak for themselves through referrals, so it's a knock-on marketing effect when a customer is happy."
Another point for authenticity?
3. Be transparent about product pricing and costs
What's one of the best ways to be transparent with your audience? According to Christina, disclosing your costs and the reason for your price points is a great way to be honest and build trust.
"The worst thing to do is come across as tone-deaf about massive inflation and the threat of recession," says our founder, Christina Lyon.
Yes, luxury beauty brands, we're looking at you, too. Inflation's a b*itch, and even your higher-income customers are feeling the effects of skyrocketed costs.
You could write up a blog post about why your services cost what they do, or a comparison between your offering and your competitors'.
Talk about vulnerability. Isn't it a faux pas to discuss business with clients? Not these days. Your customers want assurance that they're spending their money wisely.
"If you're an affordable beauty brand, it's vital to be transparent about pricing, offer discounts and referral programs, and open more channels for easy access to your products," says Christina.
Don't think of it as being vulnerable — think of it as being transparent.
4. Be authentic with your marketing campaigns
Can luxury products worth thousands of dollars feel relatable to the average consumer?
"If you're in luxury beauty, you could pivot your brand messaging by partnering with real customers to create user-generated content that helps humanize your brand and make it more accessible and relatable," says Christina.
We'll use our client Daniel Alain as an example.
A 30-year industry veteran in the luxury hair care world, Daniel Alain crafts the world's finest, 100% human hair wigs and innovative alternative hair products. Every solution is backed by clinical trials, peer reviews, world-class materials and craftsmanship, and glowing testimonials. Still, it's a tall order to showcase why their wigs are worth thousands of dollars, especially compared to more budget-friendly alternatives.
The solution?
"With their #sHAIRyourjourney campaign, they pivoted their marketing strategy by turning their real wig customers into storytellers and evangelists of their brand message," says Christina. "They rolled out a whole influencer campaign of micro-influencers and real customers to make their brand more accessible and understanding to the struggle women with hair loss face."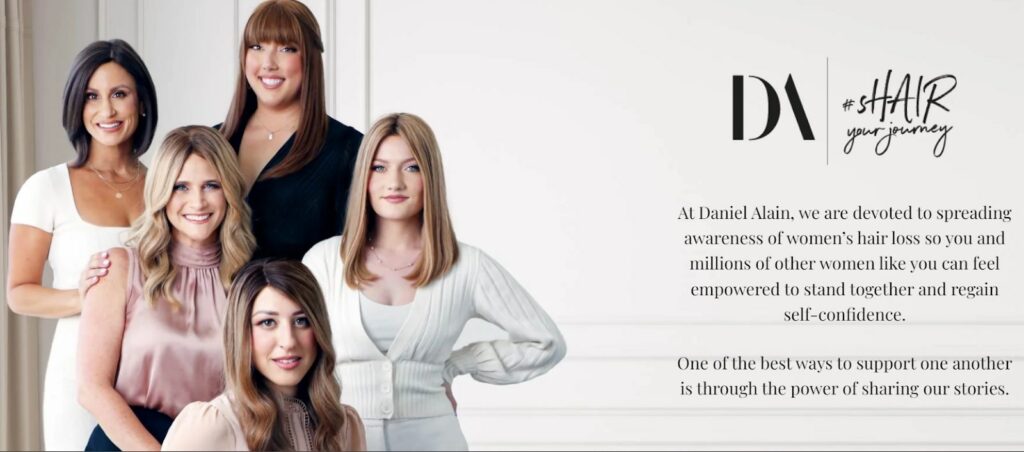 For example, Jen (@being_ms._brown) has alopecia and wears Daniel Alain's wigs regularly. She's also a lifestyle influencer and mom who posts relatable content about her struggles with alopecia.
She's an ideal spokesperson for the brand because she knows their target audience's pain points first-hand. This makes a luxury brand much more human and accessible to consumers.

But what can non-luxury brands do to make their brand more transparent?
5. Offer more value and helpful content
"Many indie beauty brands don't have the marketing budget to compete with the big dogs as far as organic and paid search campaigns go," says Christina. "To leap ahead of the competition, they'll need to harness the power of social campaigns. TikTok lends itself fabulously to humanized, authentic content."
So do YouTube and podcasts. Imagine a juicy Q&A series with higher-ups in your company, industry experts, or real customers sharing experiences with products. Christina sees this as a fabulous way to build your brand awareness, boost your credibility, and bolster trust with your audience.
Check out this expansive, industry-wide podcast series "The Beauty Of…" fromUlta Beauty: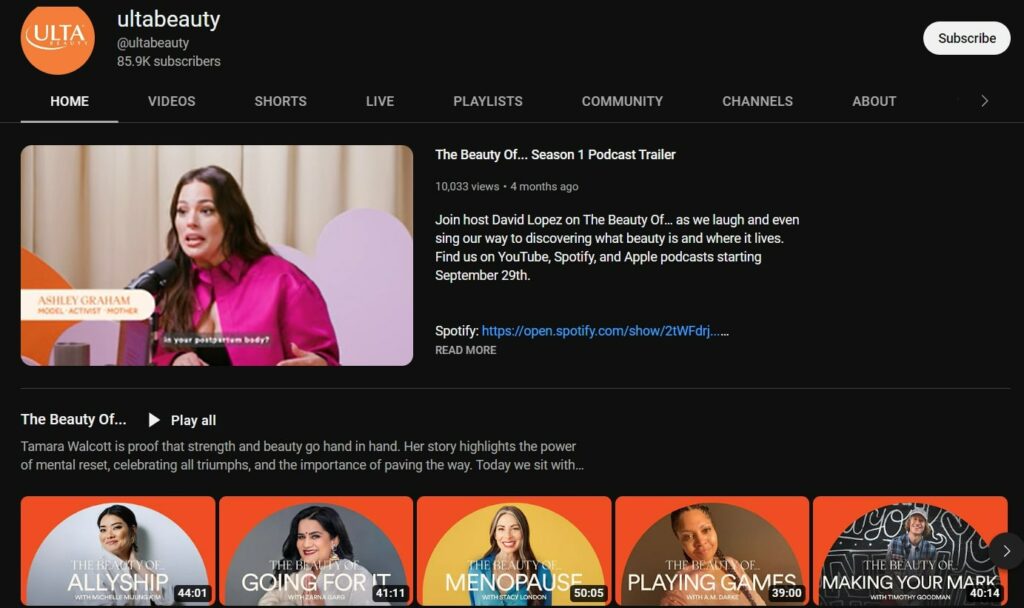 "Although sales might dip as people hold tighter to their dollars, you'll retain customer loyalty, which will unfurl into more sales when the economy recovers," says Christina.
Then, you have people searching for beauty hacks and tips online. Enthrall them with a free, value-packed content library or learning center (aka a beauty blog).
But we won't sugar-coat it: creating valuable blog content on the regular requires expertise and consistency. If you find yourself short-staffed or low on time, we're happy to help with our top-notch beauty blog writing services.
Drunk Elephant's Drunk Mag is a sweet source of inspo for blog ideas and beauty tips: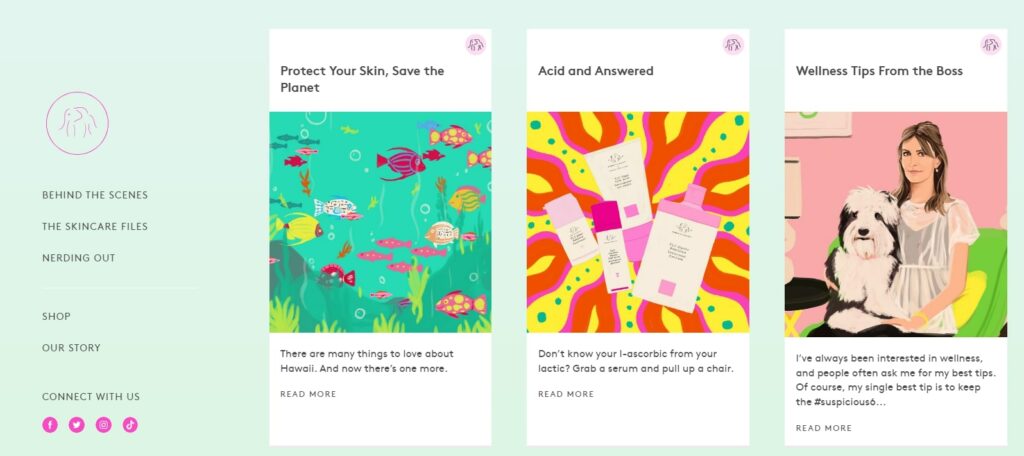 Authenticity and value also shine through your written content — but not if it's littered with regurgitated AI.
6. Prioritize human-written copy
With ChatGPT going viral last month, the marketing world is being bombarded by soulless AI-generated copy to save on operating costs. But beauty agencies may pay with tanked Google rankings and audience distrust.
"AI is a threat to the exceptional content quality beauty brands need to uphold if they want to remain unique and trustworthy to their audiences," says Christina.
Your customers demand authenticity and will quickly notice if they think they're talking to a robot. If your internal team can't handle your content calendar, it's best to hire a professional.
"We're fleshing out the human elements of our content that AI will never hold a candle to," says Christina. "This means scheduling more interviews with our clients to infuse authority and actionable quotes and insights into the content, ensuring each piece has rock-solid SEO, and meaty research. Beauty brands who respect this caliber of authenticity will experience greater brand loyalty through this turbulent economic landscape."
7. Prioritize beauty diversity and inclusivity
Big-brand beauty campaigns in the 90s often featured only one audience persona: the skinny white woman.
We've come a long way! Cosmo has plus-sized cover girls, and Sephora highlights Black-owned brands — but where's your beauty brand at with diversity and inclusivity?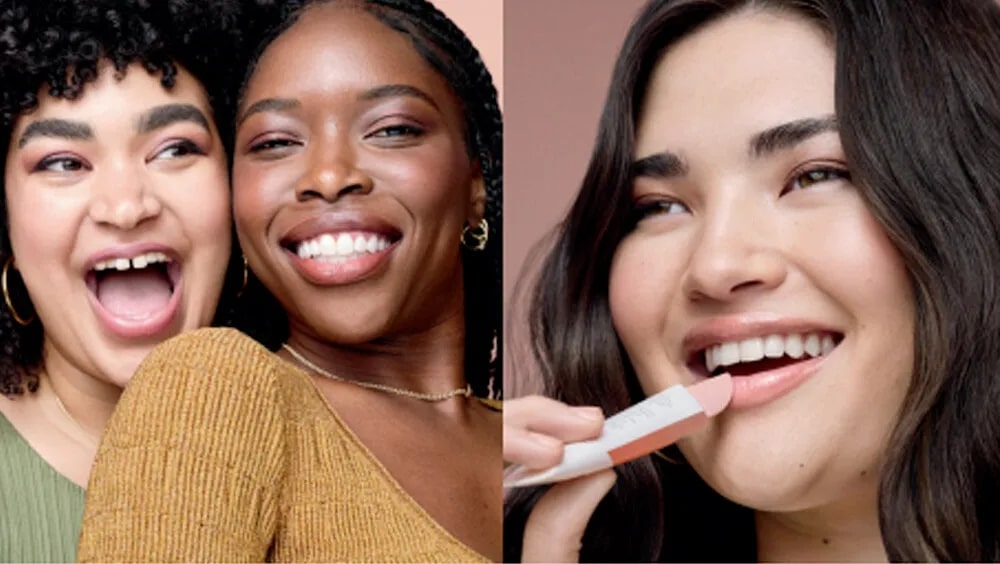 Forty-three percent of beauty customers want to see more diversity in campaigns. Diversity encompasses race, gender, age, disability inclusion, and representation of the myriad of diverse people and voices in the world.
Marchessou stresses the importance of diversity and inclusion in beauty brand marketing:
"[There's] a broader desire of beauty brands to be inclusive. And gender is part of that, but it's not the only element. Ethnicity is another huge consideration, especially in the US."
Our client embody beautifully embodies all skin types, and their web and blog visuals are wonderfully inclusive and diverse: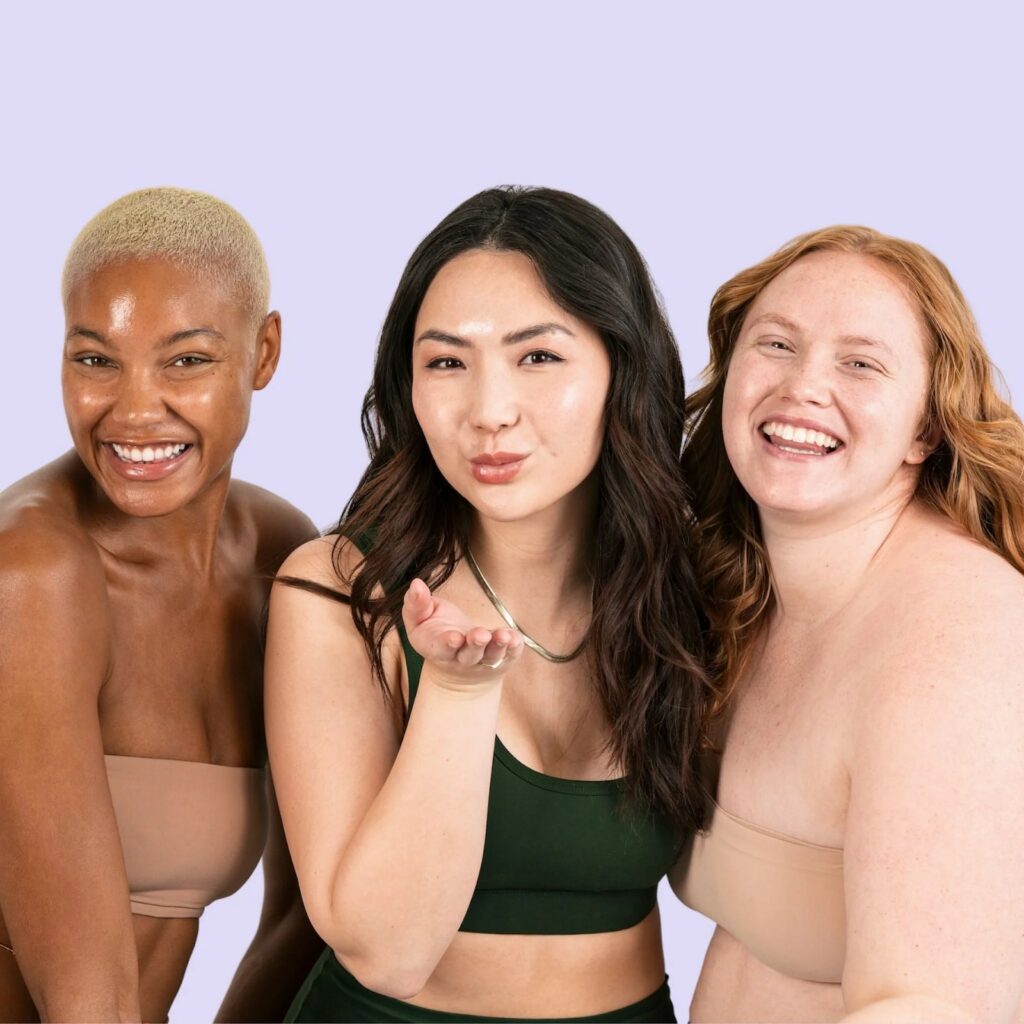 Still, your audience wants to feel seen in your campaigns. Go deeper by becoming curious about your audience and actually learning about who they are. With this data, you can better tailor your content strategy to meet their specific needs, rather than offering a swath of vague cure-alls, which will come across as impersonal.
"Never guess blindly what people want and care about," says Christina. "Get involved and get your ear to the ground of the industry changes."
When in doubt: ask your audience about their demographics, values, and preferences. Send out customer surveys or host polls on Instagram Stories or Twitter.
Diversity is extremely important, and in 2023 and beyond, so is sustainability.
8. Stand for sustainability
Harper's Bazaar thoughtfully brings attention to Avon CMO Neirynck's stance on what will bring beauty brands success: the merging of commerce with purpose.
Vegan, cruelty-free, pure ingredients — these are just a few of the buzzwords in the 2023 beauty industry. But they're more than just buzzwords; they're purchase qualifiers for your customers.
Will people spend more on environmentally conscious products? About 56% say yes for beauty products.
Bottom line: there's no reason not to prioritize sustainability and pure beauty in 2023.
Now, what does this mean for you? You'll need to do more than step up your recycling game. The benefit? This presents a unique opportunity to maximize your audience's trust and create campaigns around your ethical practices.
For brands that haven't yet taken initiative to go green, start a campaign like Garnier's #OneGreenStep initiative, which encourages people to share their campaign video and help recycle plastic bottles.
Can you take it a step further?

9. Pure beauty is the new clean beauty
2023 sees an uptick in sustainable values not just for the environment, but also for our health.
That's why beauty brands need to focus on pure ingredients with scientifically backed health benefits as beauty becomes one with health and wellness. Labels like "naturally formulated," and "dermatologist approved," mean nothing.
Take extra steps to PROVE why your brand is pure.
How can you do this?
Dedicate a page to the science behind your products
Partner with a doctor or dermatologist
Back up your claims with clinical trials and assurances about each ingredient's purity and benefits
Publish your findings for peer review to offer proof and credibility
And finally… let's address the elephant in the room:
Will sales dip due to recession?
We wish we had a crystal ball, but the bottom line is that it depends. We all know of the lipstick index, where sales for beauty products spike during recession because, well, they make us feel good when everything else feels so uncertain.
That's why some beauty retailers actually see an uptick in sales, or at least maintained sales, even in a recession. But how is the beauty industry doing in 2023? We won't really know until we see the sales and revenue statistics, which are likely to be published in this year's second quarter.
Still, it's undeniable that consumers are holding tighter to their dollars. With inflation prices through the roof, people are being more methodical about how and where they spend their hard-earned money.
But based on history's trends through recessions, we know that people still spend money in a recession, but they are going to be choosier about those expenses.
To weather the storm, you'll need to step up to the plate with serious value, transparency, and innovation. Instead of running away from the reality that we all need to buckle up for recession, run toward transparency, authenticity, high quality, and consistency.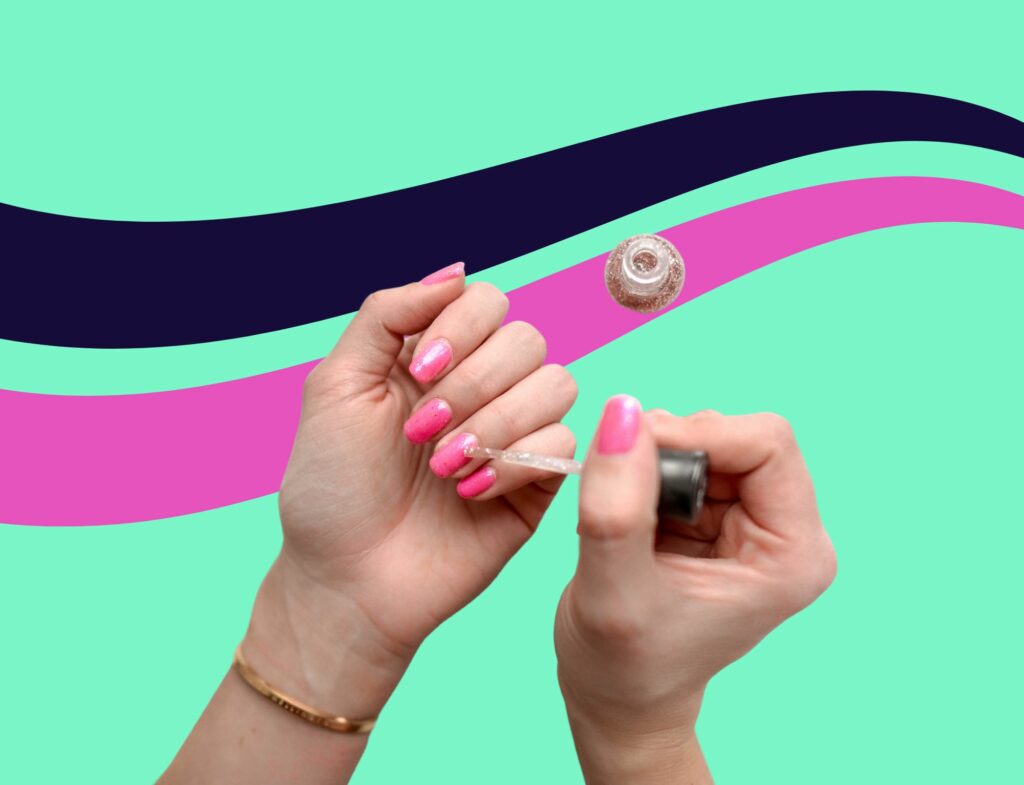 Final Thoughts
So, what is the future of cosmetics and beauty? We're shifting to more authenticity in every respect, from pure, health-conscious ingredients to relatable brand representatives.
Here's what we've learned from the latest beauty industry news. Consumers won't continue buying your products unless you shift focus to:
Authenticity through social selling
Transparency around value and pricing
Honest product reviews through customers and influencers
Ingredient-led and innovative products that speak to both beauty and health benefits
Inclusivity and diversity initiatives, campaigns, and brand representatives
High quality, human-created content that's chock-full of value
Bottom line? The most innovative, audience-informed brands with authentic, valuable content are the ones that will survive this economic storm. And if you're slacking on your campaigns, you're slacking on your audience.
Need a little support to carry out these initiatives? Then it's time to partner with an experienced content writing agency committed to communicating your brand values and messaging in the most authentic way possible.
You need experts in your corner to ensure your audience feels seen and heard, and that your brand stays on their radar. And that all starts with creating engaging, valuable, helpful content.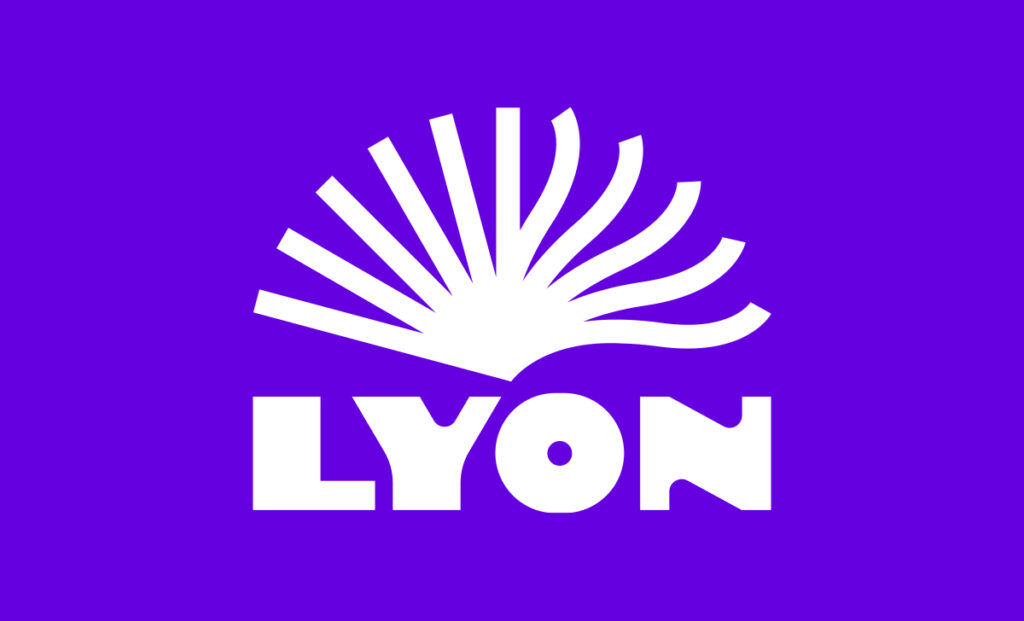 Ready to step up your beauty content?
Let's talk about driving serious ROI with our beauty blog writing services!
We're happy to help!
Learn more about our content writing services so your brand can be the next big beauty trend!

02/24/2023
Chrissy is a contributing writer at Lyon Content based in Toronto. She loves writing and editing tech, marketing, and lifestyle content. But her favorite part of writing is helping businesses express themselves. When she isn't writing, she's traveling as much as possible and eating a lot of cheese.