Are you publishing content with little results? Is your messaging scattered? Worse, it isn't reaching the right audience. We hear you. Listen up, entrepreneurs and marketers: a kickass content strategy can make you money.
But without one?
No one is finding your business—sales tank. And overall, you're about as visible online as a chameleon, blending into other brands, forgotten in the desert of Google's back pages. Lost. Scorched. Ouch.
Let's fix that.
In this guide, we'll teach you how to hydrate your brand, AKA make you MONEY. First stop? Learning the true meaning of a content strategy.
What is a Content Strategy, and Why Do You Need one?
A content strategy is the framework for creating targeted, research-driven, high-value content. It outlines your content, its goals and intended audience, and the KPIs you've put into place for monitoring progress and measuring success.
Do you have a TikTok account? Your content strategy tells you what you're producing there, who it's for, when to use it, and how to measure success (hello, KPIs).
The same goes for your content for every other medium.
What are you trying to achieve with that social media campaign? With those weekly email newsletters? Or guest posts on Forbes?
Here at Lyon Content, we make content that roars. We build brands into visible, memorable forces to be reckoned with. But before we slick our teeth and flex a brand, we create a rock-solid content strategy.
What is the goal of a content strategy?
Without a strategy, you're flying by the seat of your pants, unfocused, scattered, and in desperate need of a lasso to reign you in.
Don't worry; it's a classic entrepreneurial trait. All that brilliance has to go somewhere, right?
All too often, it goes in the wrong direction. You have a lot of sh*it to do–invoicing, content creation, networking, marketing strategies, sell, sell, sell – the whole nine yards.
But what happens when that scatterbrain seeps into your content? Your brand, customers, and profits suffer.
There's a better approach: an effective content strategy.
But you ask yourself: why do I need a content strategy?
Content strategies streamline what you have to say to your customers into a confident, organized, badass system.
Your content strategy steers you closer to your business goals. A great content strategy can make you money by bringing more engagement, more clients, and more visibility.
Here's what a kickass content strategy includes:
These are the details that will inform the type of content you make. Speaking of… what kind of content should you create? And what are 3 components of a content strategy?
*hint* These are the things that make you money🤑🤑!
3 Types of Content You Should Publish
1. Thought Leadership Content
Thought leadership content tells your audience that you know. your. sh*t. Say you're a web designer. After seven years in the biz, you know the juicy industry secrets, the lowdown, the 411, the intel.
Those secrets are rich with value for your readers. You can position yourself as a thought leader in your niche by making your trade secrets available for people to consume, learn from, and apply to their own ventures.
Here's how:
Content Strategy Example: Thought Leadership
What does your expertise tell you about the future of the web industry? Give your readers a step-by-step guide on optimizing web design for SEO. Who better to do it than YOU, a pro web designer?
Serve them web color palette do's and don'ts on a silver platter.
Infuse value throughout all your mediums.
Build trust with your customers.
Give your biz the authority it deserves!
What happens next? People start mentioning you in articles, videos, and social posts. They trust you as a niche authority. Your name circulates through your niche. You build credibility. And then… you make more money. Bam!
2. Awareness Content
What is an effective content strategy worth if your customers can't find you online? Lights, camera, action! Ready for your close-up?
Awareness content puts your brand in the spotlight. Like thought leadership content, awareness content builds your authority, too.
Value is still a top priority, but who you reach changes. You aren't directly going after sales. Awareness content is what customers discover about your brand for the first time. It's the top of the funnel.
It's visible. Optimized. And value-based. The goal? To attract more traffic, aka visibility. Create content that educates and informs your audience.
This content helps you fish for ripe, potential new customers and leads through impeccable SEO: data-driven keywords, strategic headlines, and indexing to put you on Google's first-page radar.
Pssst. Wanna learn more about how a content strategy can build your brand? We could talk about this stuff for days. Instead, we compiled it all into this free eBook!
Content Strategy Example: Awareness Content
Prepare another plate of value for your customers. Are you selling DIY face cleansing kits? Pump out a couple of articles about different recipes or ideas for face cleansers at home.
How can I cleanse my face naturally?
What's a good homemade facial cleanser?
DIY face cleanser for acne
Ensure SEO best practices to increase visibility with tools like Semrush and Ahrefs. Of course, Lyon Content also tackles SEO. We include keyword research with every piece of content, so you can rest assured your content will always be optimized and visible. Yippie!
3. Sales Content
Contrary to the name, sales content isn't directly driving sales. Rather, it's offering proof, comparisons, and clear positioning that outlines how effective your brand is at producing whatever offering you sell.
So, let's say someone searched for the best luxury bed sheets online. What happened? They discovered your brand through content published on your blog and landed on your website.
Right now, they're just browsing. So how do you turn them into a buyer?
Sales content is highly targeted to someone already interested in your brand or its offerings. But like any informed buyer, they have questions. They want to know more about the product or service. They want to see it in action.
Create sales content that tells them why your offering is the best and what they can expect when purchasing from you.
Here's how it works…
Content Strategy Example: Sales
Did you recently hit a home run with a client and produce impressive results? Tell the world about it with a case study.
Show them how you helped your client or customer solve an issue with your kickass expertise and strategy. Provide data and stats to back up your credibility.
Promote your brand, establish your authority, and sell your stuff.
And THAT'S how a great content strategy can make you money.
With content that embodies these three goals, you're well on your way to bringing in the big bucks.
How a Kickass Content Strategy Makes You Money
OK, so the dough won't roll in as soon as you press "post" on your latest blog article. But good things come to those who wait–and consistently publish high-value content for their target audience.
You can Kevin Costner all day long (you know, build it and hope they'll come), but no one's showing up to your cornfield turned baseball diamond without a kickass content strategy.
How long will it take? An effective content strategy will start to show results after six months of consistent publishing. But statistics show the needle really starts to move after 12 months.
Remember that money won't just rain down for no good reason. So, let's dive into exactly how a great content strategy makes you money.
#1: More People Will Find Your Brand
Remember the "awareness" content we talked about? That's the bread and butter that'll put you on Google's map.
Imagine if you had the virtual foot traffic of a 5th-Avenue department store. Strategic SEO is a storm of opportunity that dumps buckets of potential clients right at your virtual doorstep. You must approach it strategically.
With a data-driven SEO strategy, you'll consistently see an uptick in traffic and, ultimately, sales.
Before you know it, you'll double what you had last month. The brand awareness a content strategy brings you translates to more opportunities to sell your offerings.
The data backs this. Studies show that 53% of web traffic comes from organic searches.
When your brand gains traction online, more people visit your website and social media accounts. Which means:
Cha-ching! That is, if you nail your sales content, too.
Take advantage of new web traffic. Find thoughtful ways to lead visitors to products and services that speak to their needs.
Don't just sell 24/7. Focus on educating and informing your audience. Do that, and sales will come without being sales-y.
#2: You'll Build Trust with your Customers
Dedicated audience personas tell you exactly how to communicate with your customers and what value you offer them.
What happens when you stay zeroed in on your audience personas and wow them with consistent content tailor-made to their pain points and needs? 
They'll trust your authority and come back for more. Content marketer Emily Morrow puts it perfectly: "Customer trust is the belief a customer has in a business." 
But audience personas aren't the only content strategy features that build customer trust.
Thought leadership content establishes your brand as an industry authority. When you prove yourself as a trusted advisor and share your industry expertise, customers regard you as trustworthy. In turn?
They'll support you and become brand evangelists, recommending your company to their network.
#3: You'll Save on Ad Spend
Google ad costs have shot up 108%. The worst part? They don't even reach as many customers as they used to. Of course, a Google Ad can garner sales, but an organic content strategy with SEO is much more effective.
Look at it this way:
Ads don't build customer trust or brand authority; thoughtful content does.
Ads talk at your customers; good content sparks a conversation.
Ad campaigns require big budgets (pay per click? puh-lease); content strategies also require sizable investments but have more bang for your buck.
Bottom line?
Ads bring short-term profits; content strategies maximize ROI. Meaning the sky's the limit for traffic and sales. Plus, that content? It's evergreen; it goes the distance. So the hits you got from that ad campaign? They aren't going to last long-term and require ongoing ad spend.
#4: Your Content Closes the Deal
What happens when you develop a tactical content strategy and invest in high-quality content?
Your brand becomes likable and more human – your customers will appreciate the effort, attention, and value you're sharing with them. You'll attract new leads organically and convert them into loyal customers.
Creating content for every stage of the buyer journey is paramount. A content strategy gives you clear instructions on closing the sales funnel. You'll meet your customer at every step of their journey with fresh, valuable content. And you'll do that with awareness, thought-leadership, and sales content.
Once they've cycled through the sales funnel? You'll close the deal with a juicy Call To Action!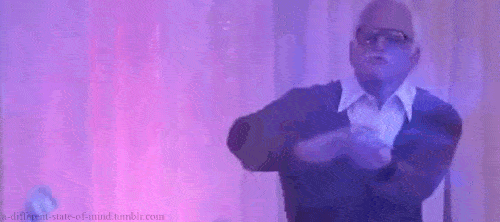 Ready to Make it Rain?
A content strategy is an investment in long-term business growth. Intentional, organized, strategized content helps you:
Build trust with customers
Develop a strong brand presence and visibility
Establish authority in your industry
Convert audiences into buyers and boost sales
So, how do you create a content strategy that'll generate sales and customer loyalty? Follow the tips we shared in this guide. Remember that content strategy is a long game. And your hands are full already.
Lyon Content is your partner for creating content that roars. Our expert team of content creators is on fire for building brands with killer content your competitors can't touch. Take a look at our case studies to see our work in action!
Ready to see first-hand how a great content strategy can make you money? Browse our creative content services today!

09/21/2022
Christina Lyon is the founder and CEO of Lyon Content. She's fired up for helping brands kickass online and grow their digital empires. Christina lives in So Cal with her husband and two dogs, and nerds out on reading, traveling, writing creative fiction, and getting lost in wild places. She's obsessed with a good underdog story and eats more rice bowls than she's willing to admit.