Both copywriting and content writing are the lifeblood of your content marketing campaigns. Think about it:
Your beauty ads are filled with sharp, concise, converting ad copy.
Your blog? Educating and entertaining audiences with the latest research and trends, strung together into engaging, informative articles.
Both help you communicate and engage with your audience, but they each function uniquely.
Copy converts and content informs.
That means your digital marketing strategy needs both copywriting and content writing.
In this guide, we'll tease out the main differences between the two, showcase some stellar examples, and teach you how to use both to captivate your audience, build brand loyalty, and scale your business.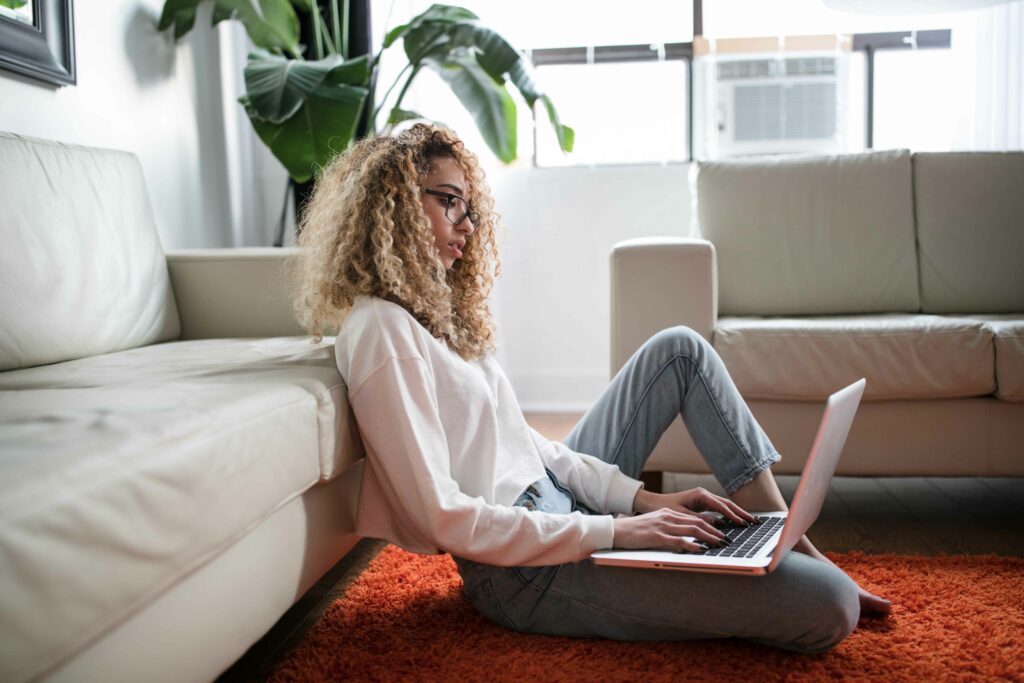 copywriting VS. CONTENT WRITING: understanding the basics
Copywriting and content writing are both content marketing techniques used to communicate a specific message to your audience, while also incorporating SEO, to make your business more visible online.
However, they are not mutually exclusive, and understanding the key differences will help you optimize your efforts.
First on the list?
What is copywriting?
Copywriting is potent, punchy, and persuasive writing that sells your brand to your audience. It hits customers right in the feels, teasing out their pain points and proposing a solution in a few bite-sized words. Basically? It packs a big punch quickly.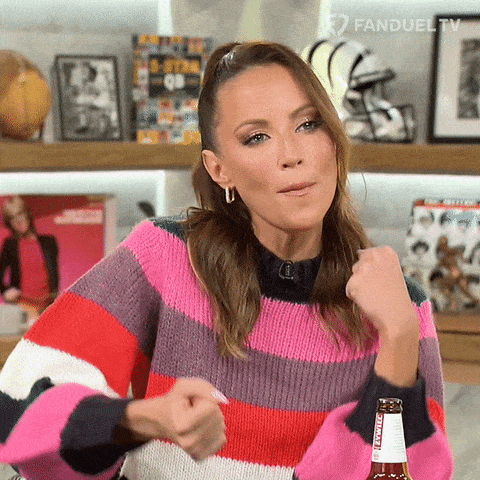 It's easy to assume copywriting is easier than content writing, but that's not always the case. Sure, penning the words down might happen quickly; however, thinking of the right words and creating a brand messaging strategy to inform them takes expertise and an intimate understanding of your audience.
Types of copywriting
Emails, ads, web pages, sales emails — the world is your copywriting oyster. Don't let the options overwhelm you. Instead, look at them as endless ways to appeal to and sell to your audience!
Ad copywriting
Google Ads copy is limited to 90 characters per description, and you want copy that speaks directly to your audience within a tiny window of time — it's all about the intrigue. You'll seal the deal later when they reach your landing page. You might also use ad copywriting for billboards, magazines, and packaging.
Landing page copy
This copywriting is aligned with your ad and continues the persuasion by appealing to your target audience's main pain points. It demonstrates the value of your brand and products, and encourages action, like a newsletter signup or even a purchase. Landing pages are typically written in long form to best convince readers of why they should trust your brand, and why your offering is ultimately the solution to their problem.
Web copywriting
Your website is the outfit your brand wears on a first date with a potential customer. Your homepage copywriting is the conversation — not too pushy but charming enough to encourage a second drink with your services or about page, and a second date with your products! Web copywriting is your brand image for both your audience and Google — logical flow, keywords, and technical SEO (search engine optimization) will help you score organic traffic and potential customers.
Email copywriting
Emails are a great way to point out a new promotion or event — or converse with your audience. Email newsletter copywriting is based on topics your audience is already thinking about. It's often structured with a compelling subject line, valuable content, and a clear call to action (CTA) to encourage more engagement.
Social media copywriting
Instagram captions, story slogans, and tweets all count as social media copywriting. Social media copywriters write to garner engagement in the form of likes, comments, shares, saves, and messages from your audience. Ultimately, you want to build relationships by sending a warm, approachable message and humanizing your brand. Each platform has different word and character capacities. But here, emojis and hashtags are the norm, allowing for even more playfulness.
Examples of great copywriting
Let's start with your brand's first impression:
Website copywriting example
Forever Beaumore sells a proprietary Beauty Collagen Drink to help customers achieve flawless skin. They use their website to engage their audience not only with their products and values but also with the science and credibility behind their brand.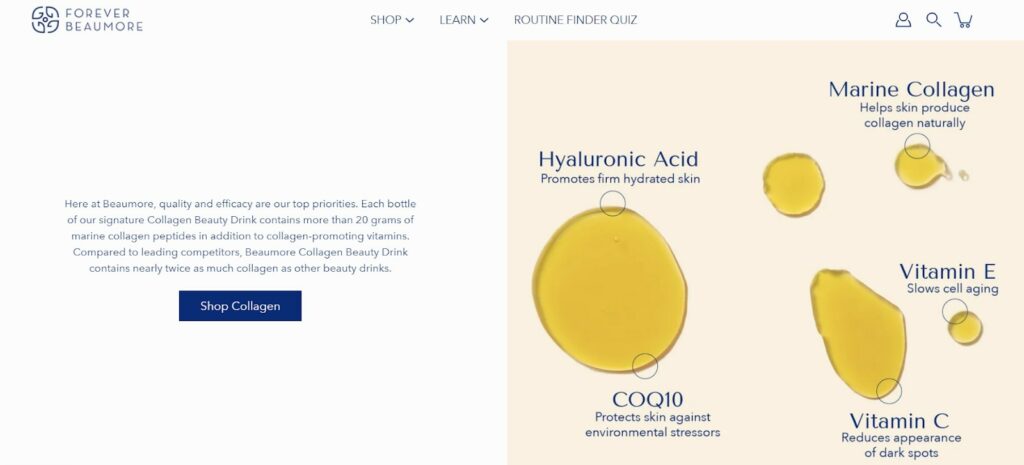 "Twice as much collagen as other beauty drinks." Nice. We love how clearly Forever Beaumore communicates value to stand out from competitors. Plus, the infographic copy includes not only ingredient names — but immediate value points for each one.
Accessible and easy to understand? Check.
Compelling? Check.
They continue the value trend with unique features to persuade readers to purchase their products.

"No Mix Required" conveys convenience.
"Small batch" channels freshness and good quality.
"Delicious orange-cream soda" is a delightful synesthesia awakening the reader's eyes and taste buds.
Social media copywriting example
But your website isn't the only place you'll practice writing copy to sell to your audience. Social media copywriting couples casual copy with rich visuals. Here's an example from Follea by Daniel Alain, a luxury alternative hair provider: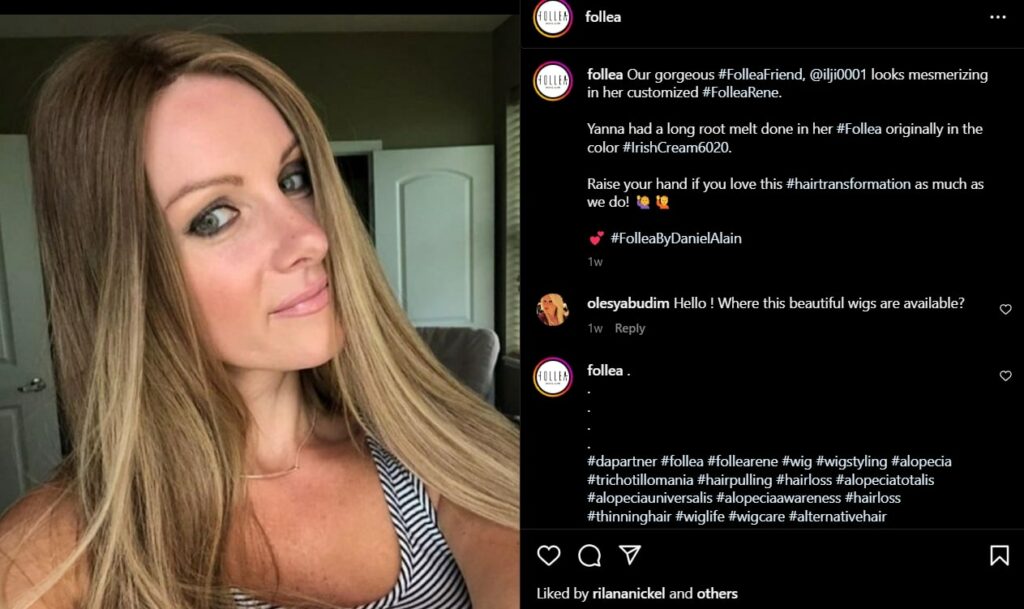 First off, Daniel Alain's compliment + callout is super classy and communicates care for their clients. Notice how the copy describes the product but not so heavily? That's because here, the focus is on the customer. Follea turns our attention to a happy client, then invites onlookers to engage, too. The result? Hype! Without sounding pushy or sales-y.
Then, we have emojis. They're more than just playful — they're relatable. Most people on social media communicate with emojis, so your brand feels more human doing the same. As our founder Christina Lyon reiterates in our social media copywriting guide:
"The best social media accounts sound like a real person is talking. They're funny, relatable, and they don't take themselves too seriously."
When to hire a copywriter
If you need your audience to act now, you should hire a copywriter. These professional writers are trained to convert, pairing striking, minimal copy with serious results. Trust us; it's easier said than done to think of 4 slammin' words to convince someone to buy.
Email promotions, social media content, website revamps, and ad creation all call for a copywriter.
Need some help? We're happy to step up to the plate and deliver you strategic conversion copy that seals the deal for your brand.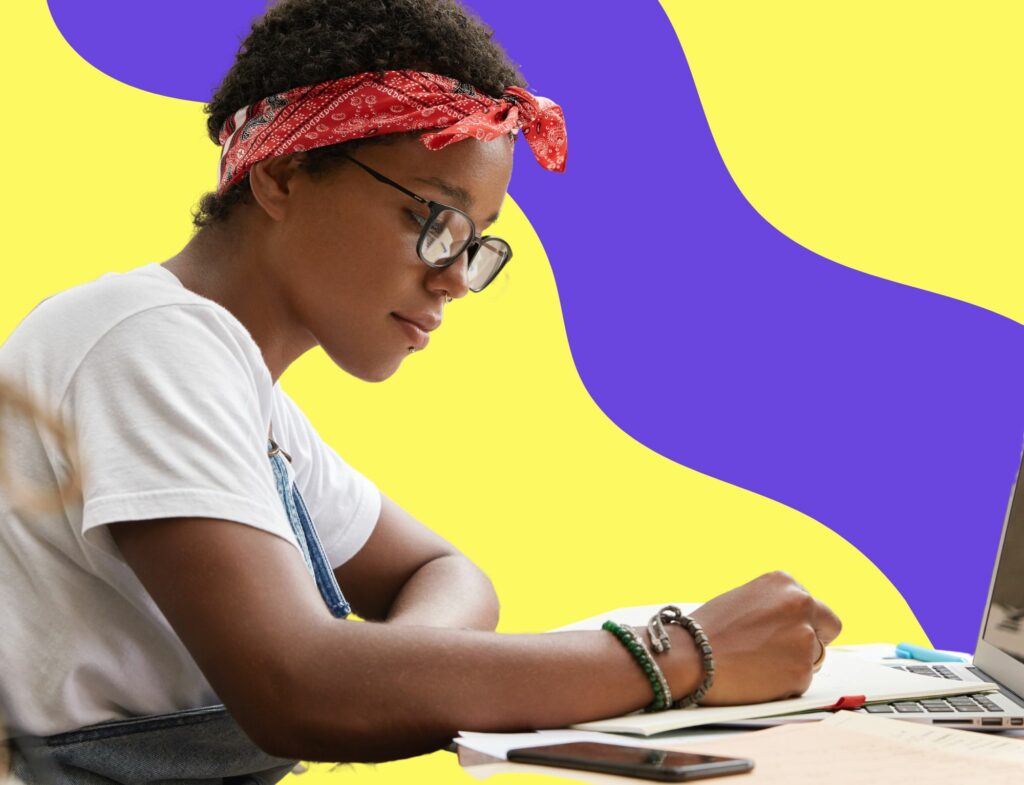 What is content writing?
Content writing is a form of content creation that engages and informs your audience with industry know-how, relevant guides and tips, and longer forms of storytelling. If you're writing content, you have a lot more space to work with. Your average blog article could run anywhere from 1000 to 3,000 words, giving you ample room to indulge your audience with value and entertainment.
Say you're a CBD skincare brand. You might interview a doctor with cannabis experience to comment on CBD skincare and the industry. Then, you could write a 2023 CBD beauty industry white paper and feature quotes from that interview.
Similarly, you could write a few how-to guides for creating a skincare routine or offer application tips for different skin types.
Types of content writing
Content marketing is one of the most valuable ways to engage your audience and build industry credibility. Both copywriting and content writing fall under content marketing, but whereas copywriting is focused on persuading, content writing is all about educating and providing value. Do that with these mediums:
Blog posts and articles
Blog posts are found on your website and attract new web visitors and customers through SEO. The goal is to have your content appear higher in search results when your audience plugs queries into search engines — but before you start writing, it's your job to learn those queries. Otherwise, a competitor's content will rule the SERPs instead.
Those keywords inform your blog content, and that blog content educates and engages your audience. You also have a lot more breathing room with content versus copywriting. Remember how Google Ads copy is 90 characters or less? Hubspot declared the ideal blog post length at 2,100-2,400 words.
eBooks
This is a small digital book that your audience can read from their laptop and other mobile devices. Beauty eBooks are often free and communicate a brand's expertise on the industry, a certain product, or other related topics. They're great content marketing tools for thought leadership content and they help build brand awareness. You might include infographics, high-resolution photos, and other creative assets within an eBook alongside your writing. Ultimately, eBooks are most often used to generate new leads in the form of subscribers to a newsletter.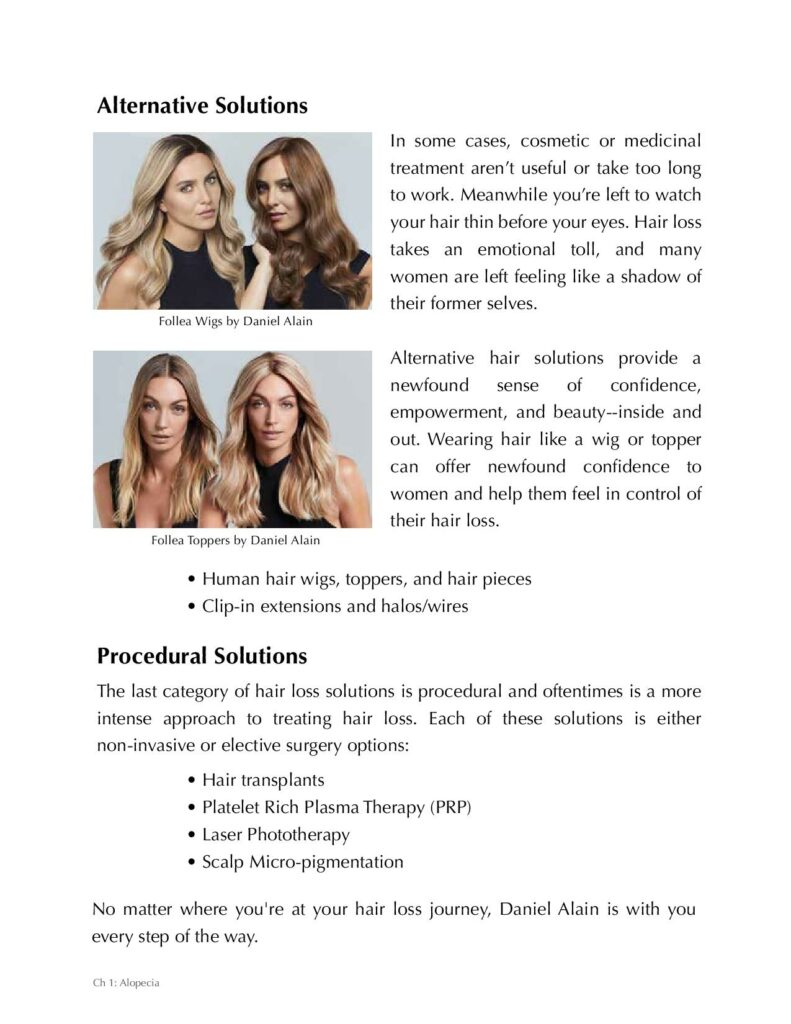 White papers
Bring on the authority — white papers are authoritative, well-researched, educational pieces about your products, a category of product, or another industry topic as a whole. Hubspot calls them the "academic papers of marketing content." Why? Because white papers resemble dissertations more than eBooks. Instead of Sephora, think of the skincare doctors and scientists that work for them. These are the voices that shine in white papers.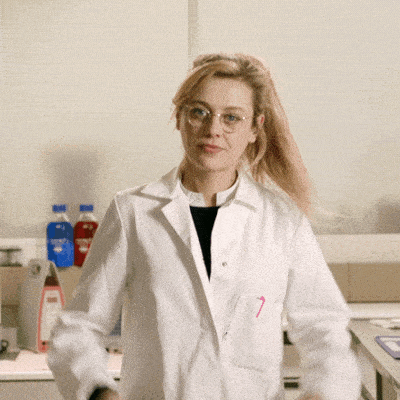 Examples of great content writing
We've scoured our network's content and beyond to share some kick-ass examples of content writing.
First, there's the timeless how-to blog post.
Embody
We've helped our beauty client, embody, produce a series of blog posts on skincare tips and industry research surrounding collagen and other vitamins to inform and engage their audience. Here's one how-to post we wrote about simplifying skincare routines: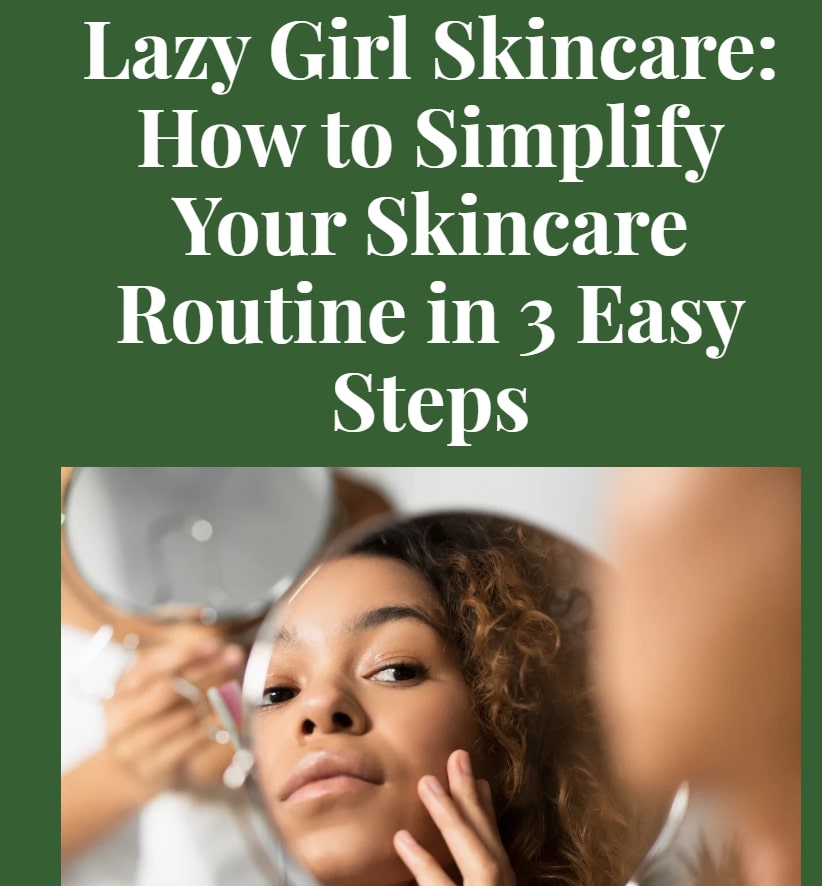 That crisp title has elements of copywriting. See how catchy and personalized it is? Writing headlines that warrant clicks is no easy feat. You've got just a few words to grab the reader. Do this by appealing to their pain point and offering a solution. When in doubt, keep it sassy and classy.
Still, the 1,200-word blog post was crafted with informative research, actionable insights, and overall valuable content — content writing, no doubt. Embody's blog also oozes SEO — one of our most vital blog writing tips. You can just feel the rankings from the article's structured headings, internal links, and concluding CTA.
But how-to's aren't your only choice for content topics. Let's look at natural lip balm and personal care brand, Burt's Bees.
Burt's Bees
Their Honey Journal blog has tons of high-ranking articles, like this blog post interviewing one of their scientists: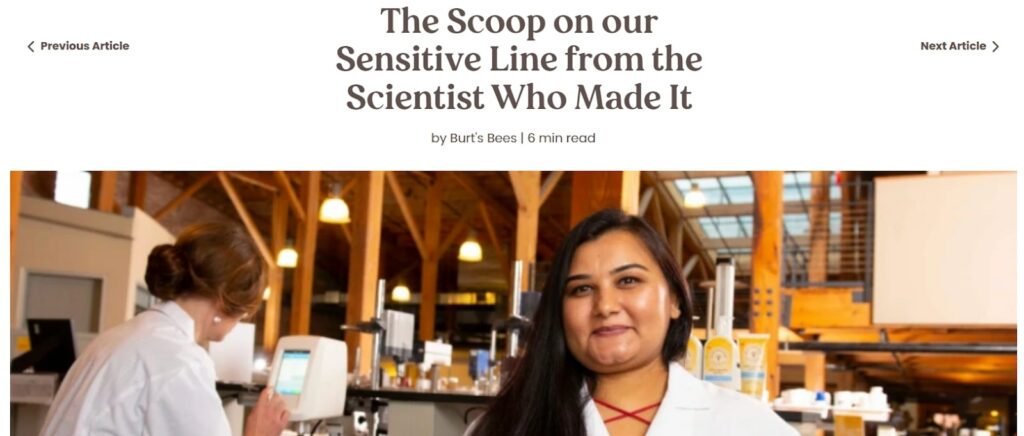 Talk about credibility! From the title alone, we already know this piece will have some serious EAT: expertise, authoritativeness, and trustworthiness, three vital components for Google's algorithms to rank your content.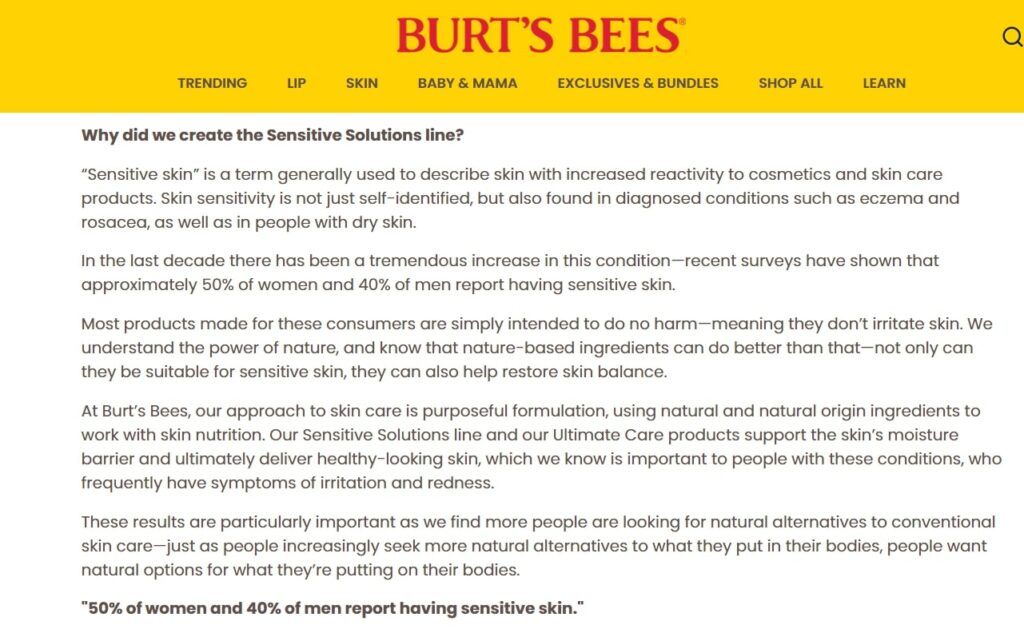 The article is written with direct insights from one of Burt's Bees' scientists. The content is well-researched with relevant statistics, along with a transparent tell-all for Burt's Bees' new skincare line.
Now, did the Burt's Bees CEO write this? Doubt it. They probably have entire content marketing teams for every country they sell products to. While you might not need an entire marketing team to handle your content writing, you should at least consider hiring an expert content writer.
When to hire a content writer
So you decided you want to build more brand awareness. That means a quarterly industry report, new eBook, and weekly blog articles.
You might think you're the most knowledgeable about your product, and your content writing skills aren't half bad. Meaning you should write everything. Now, that would be true — but you're a CEO — time isn't your friend.
The skills required to write high-ranking content don't stop at being a great writer, you'll also need to be savvy on SEO, and know how to consistently write high-value content rooted in your audience demographics and pain points.
And once again: you're busy.
You're renting a new warehouse to ramp up production.
You're chatting with investors to back your latest medical-grade lotion.
You're busy managing a team of employees.
You don't have time to write authentic, well-researched, 2,000-word articles every week to attract new customers and engage your existing audience.
So if you're looking to write any sort of long-form content, your best bet is to hire a rockstar content writer. Hello, we're Lyon Content, your new secret weapon for killer content. 😉
Which is better: Content writing or copywriting?
Alright, we've covered both copywriting and content writing and how they help your business, so which type of content writers should you hire to fulfill your marketing goals?
Neither is better — content writing and copywriting just suit different marketing purposes.
If you want to move a ton of a new product, you'll want snappy ad copy, email promotions, and social media captions to drive sales and conversions.
If you want to hold more space as a thought leader in your industry, you'll want more informative content writing in the form of researched blog articles with your brand's name attached to them.
But why would a brand only choose one of the above? They wouldn't. The most successful brands include both in their content marketing strategy because sales and brand authority are vital to revenue.
Think about it:
For every snippet of copywriting Pantene has on their ads, there's a style story, hair hack, and product roundup on their blog.
For every content skincare guide on Burt's Bees Honey Journal, there's an Instagram caption, web page, and ad snippet making up just as much copywriting.
We know; it's a ton of work. You're looking at hours or days every week just to pump out an informative blog post, create consistent social content, and write constantly optimized ad copy.
The good news? There are content writing services, freelance writers, and writing agencies at your fingertips to help make content creation a breeze.
A content writing agency has your back for all of your copywriting AND content writing needs.
Dominate with Lyon Content
At Lyon Content, our team of professional content writers makes it their business to know the latest industry trends, data, and topics. Plus, we're already used to creating content aligned with each brand voice, shining with unique, authentic, effective copy that engages and converts audiences.
Bottom line? When it comes to choosing between copywriting vs content writing – don't.
We're fired up and ready to take the tremendous load of writing branded, ROI-driven copywriting and content writing off your hands.
Learn more about our content writing services, browse our blog, ROAR!, for more content marketing tips, or get in touch today so we can discuss your next project!
FAQs
What does a content writer do?
A content writer researches and studies your industry, audience, and branding to write written content (usually 1,000+ words) that informs, engages, and builds credibility. Content writers may have a specialty, such as blog writing, or have a diverse skill set that encompasses both content writing and copywriting.
What does a copywriter do?
A copywriter converts and sells your brand and offering with persuasive, shorter copy, anywhere from 5 to 300 words. Copywriters craft bite-sized, short-form, conversion-driven copy intended to capture interest and convert site visitors into customers.
What is an SEO content writer?
An SEO content writer researches and writes similar engaging and industry-informed content as a general copywriter, but they also add SEO elements to it. These might look like headers, meta descriptions, and keywords to compete on Google's rankings.
What is the difference between copywriting and content writing?
Copywriting is shorter, punchy writing that aims to garner an action from the reader. Content writing is more educational yet still engaging, often created to build thought leadership and share value with audiences.
Is a content writer a copywriter?
Writers don't necessarily have to choose between copywriting or content writing. Some are skilled in both practices. Additionally, most content writing does have elements of persuasion from copywriting, like ending CTAs, for example. However, the two writing types serve different business goals. Expert content writers will have the writing chops to accommodate various forms of content.
So, how do I create content that is marketable?
Marketing copy starts with your target audience. Understand their needs and pain points to create compelling copy and content. Use a variety of content types, like email newsletters, social media posts, video scripts, blog articles, and ads — see what works best and stick with a combination of a few different mediums.
What's the best way to use copywriting and content writing together?
Think about your business goals before you opt for either copywriting vs content writing. Both styles are types of marketing copy, each with unique benefits and skill sets. If you're looking to become a thought leader, build brand awareness, and establish trust with your audience, choose content writing. If you're looking to sell a new product, highlight success or unique selling points, garner more leads, and converse with your audience, use copywriting.
You might also use copywriting within a larger, long-form content piece. Just make sure to keep it brief with a CTA or a product shout-out.

03/10/2023
Chrissy is a contributing writer at Lyon Content based in Toronto. She loves writing and editing tech, marketing, and lifestyle content. But her favorite part of writing is helping businesses express themselves. When she isn't writing, she's traveling as much as possible and eating a lot of cheese.